2013 Fiat 500e Recharges the Electric Vehicle Segment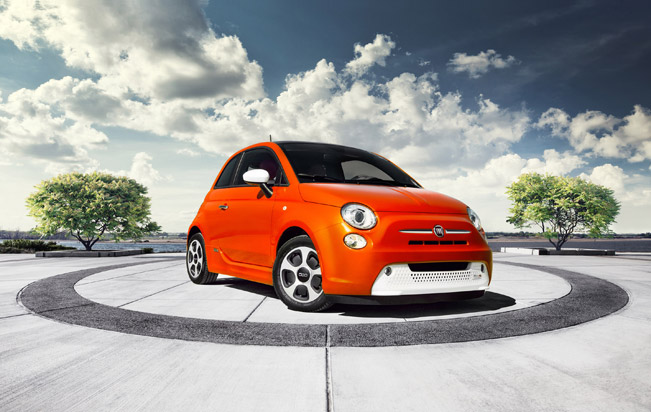 2013 Fiat 500e is city-friendly, environmentally responsible and fun-to-drive and in other words – all that you want to see in an urban vehicle. Through its iconic style, engaging dynamics and an environmentally responsible zero-emissions design, this EV is ready to show what true Italian style and performance mean.
The 500e builds on the Cinquecento's small-car formula, but adds battery-electric powertrain which generates 111 horsepower (83 kW). In addition, it is rechargeable in less than 4 hours with its Level 2 (240 volt) on-board charging module (OBCM) and delivers more than 80 miles of estimated range.
What is more, there is a brand new chassis and suspension designed for the new EV powertrain. The wind-tunnel-sculpted shape and retro-futuristic dot-matrix styled cues are those details which give the vehicle a cutting-edge look.
Improvements in aerodynamics here were achieved through exterior enhancements and more than 140 hours of wind tunnel testing and refinement. The result is a purposeful design that enables this Fiat to achieve an additional five miles of range.
The interior of the new EV is retro and futuristic at the same time. For example, a 7-inch thin-film transistor (TFT) instrument cluster displays full-color picture graphics to illustrate vehicle functions, charge levels and trip summary.
In addition, the driver will benefit also from the TomTom Navigation unit, which will enable them to view the vehicle's charge schedule, range, and power-flow gauges, and can even request nearby charging stations with real-time availability.
Those who want more style, the interior environment is available in Nero (black) or exclusive Steam (white) themes, highlighted by Electric Orange.
2013 Fiat 500e will be officially launched in the second quarter of 2013.
Source: Fiat