First Footage Of The 2014 Range Rover Sport Released [VIDEO]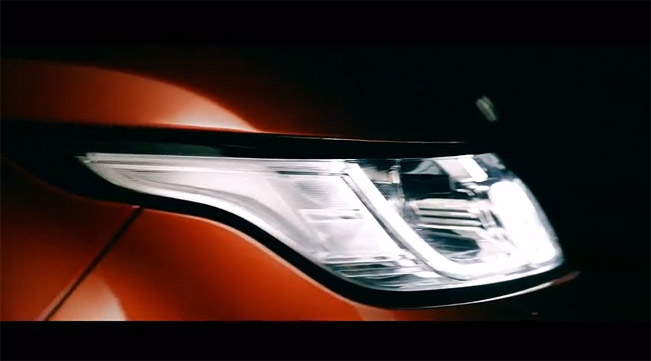 Land Rover has just released a teaser footage showing an early glimpse of Land Rover's most dynamic vehicle ever produced. Yes, we are talking about the new 2014 Range Rover Sport, which will make its first world appearance only in two weeks.
The place is New York and the event – 2013 NAIAS. In fact, the new model will be seen on the roads and streets of the famous US city. In the video below, you will se not much of the Range Rover, however it will give you a good idea of the aggressive presence it brings with itself.
The video reveals a glimpse of how the headlamps will look like as well as gives an impression of the sound of the engine under the its hood. Although no additional details were revealed so far, we know from the previous teaser image released that this will be Land Rover's fastest, most responsive and most agile vehicle ever produced.
In addition, it is expected that it will take the Sports model range to a new level, will be brand's most dynamic vehicle, and will exude the of British design, engineering and technological innovation.
Video Source: YouTube