First Liberty Walk Nissan GTR In Vancouver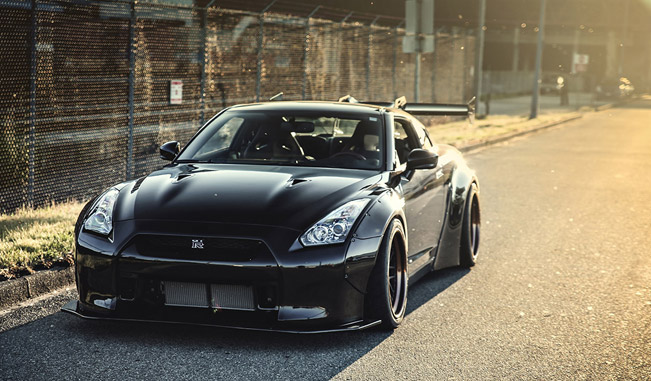 Liberty Walk Nissan GT-R looks incredible with its massive swollen arches and extremely aggressive stance. The car is literally outrageous and includes some special features such as that mega wing mounted on the rear. The very popular Japanese tuner, Liberty Walk, did some amazing job with this Nissan supplying with a special wide body kit. The currently presented car is the first Liberty Walk GT-R to roll on the streets of Vancouver, Canada, thanks to the Europa Auto Design which officially released it.
In conjunction with the talented photographer Marcel Lech, they have managed to make a bunch of exciting images, which you can view below. But going further to the details, the front of the GT-R has been widened by five centimeters, while the rear - by eight centimeters. Under the hood lies a dormant 600 horsepower engine. It includes Phoenix intercooler a special exhaust system.
We have mentioned the massive rear wing, and what we will additionally discuss is the wheels. They rest perfectly under the new large extended fenders. Precisely, they are the PUR LG01, which are finished with a matte black diamond and include gloss chestnut brown lip. The wheels come in sizes 20 x 11 inches at the front, while at the rear they measure 20 x 12 inches. Behind them one can see signature Brembo orange brakes.
Source: Liberty Walk via SR Auto Gourp