Fisker Karma Plug-in Hybrid
Fisker has announced that Karma Plug-in Hybrid is in production. Actually, the customers in the US and Europe will be able to buy their vehicles in the next month. The price is $88 000, which is $21 000 cheaper than Tesla Roadster.
The company will produce more than 7000 units, because they want to keep the quality at perfect level. Fisker was founded by auto designer Henrik Fisker, who worked for BMW. He is well-know with his famous creations – Aston Martin DB9, V8 Vantage and BMW Z8.
Fisker Karma is powered by 408PS (300 kW) hybrid system, which delivers supreme performance at nearly no cost. The car accelerates from 0 to 100 km/h in 5.9 seconds and the fuel consumption will be just 2.4 liters per 100 km (100 mpg) and emission of just 83 g/km of CO2.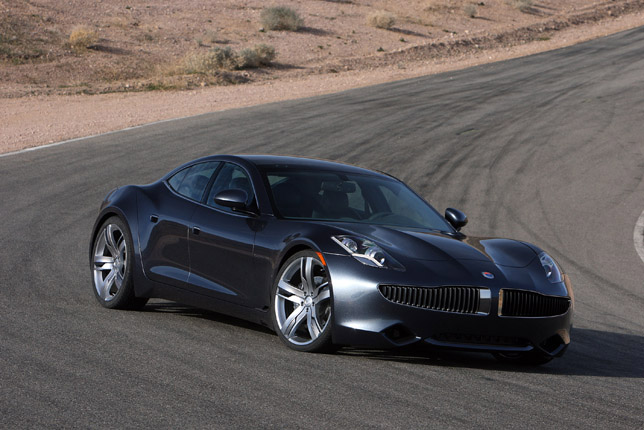 Source: Fisker