Fisker Karma has achieved 52 MPGe
Fisker Automotive confirms Karma EPA certification, which means that the official rating of the vehicle is already known. It is 53 MPGe on combined cycle. Fisker Automotive's Electric Vehicle with extended range (EVerTM) powertrain technology clearly represents the future for the automotive industry.
Fisker Karma is powered by two electric motors with combined power of 408PS (300 kW) and 1300Nm (959 lb-ft), which is enough to catapult the car to 100 km/h in 5.9 seconds and to bring it all the way up to 200 km/h (124 mph).
Another test showed that the Karma's all-electric range is just 52 km (32 miles), which is less than the original claim of 80 km (50 miles). However, the overall range is more than 480km (300 miles). It is provided by a turbocharged 2.0-liter petrol engine generating electricity to recharge the batteries, when they are depleted.
"We are delighted to have EPA certification and fuel economy ratings that verify the Karma's remarkable green credentials." said Henrik Fisker, CEO and co-founder of Fisker Automotive.
"As with all electric vehicles, range varies greatly on the conditions of the road and how you drive the car. We firmly believe that most owners will get up to 50 miles of driving range on a single charge and will use our electric-only mode most of the time they drive the car, thereby running on zero emissions. Overall, we are very pleased with the results of EPA's tests. The Karma is a groundbreaking product with a unique powertrain.", he finished.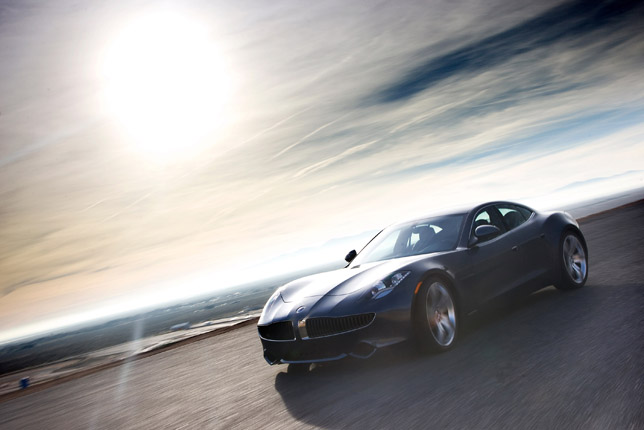 Source: Fisker