Fisker Karma auctioned for £140 000
Fisker Karma was sold at a charity auction held in Camden's famous Round House performing arts venue. The price was £140 000 for the very first Fisker Karma to be offered for sale in the United Kingdom.
Fisker Karma is powered by 408PS (300 kW) hybrid system. The car accelerates from 0 to 100 km/h in 5.9 seconds and the fuel consumption is just 2.4 liters per 100 km, which is 100 mpg and emissions of 83 g/km of CO2. The top speed is 201 km/h (125 mph).
The car has two drive modes: Stealth and Sport. In Stealth Mode the efficiency is maximized, while in sport you'll feel the full power of the beautiful vehicle.
Fisker Automotive's engineering team designed the Karma's space frame around the car's unique powertrain, filing for multiple patents in the process.  Benefitting from four-wheel independent SLA (double-wishbone) suspension that also employs aluminum components, the Karma has been specifically tuned to run on standard 22" aluminum wheels, a first for a production car.
Pratham UK is an overseas chapter of the children's charity founded in Mumbai by UNICEF in 1994.  Its mission is to ensure that every child in India has the opportunity to attend school and receive an education.  Since its inception, the organisation has helped over 36 million Indian children with its literacy campaign.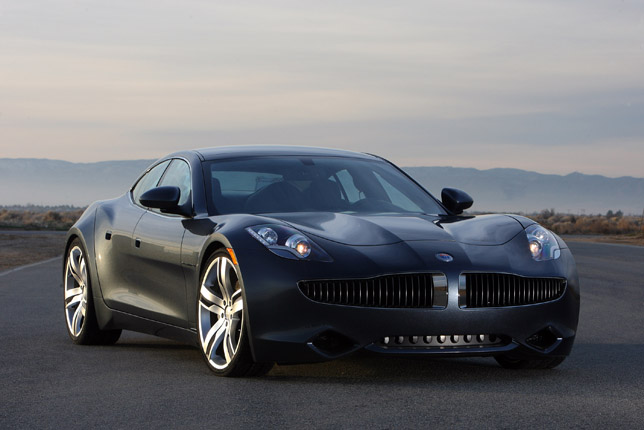 Source: Fisker