Ford adds sweet boost to the 2017 Fusion lineup: EcoBoost and more muscles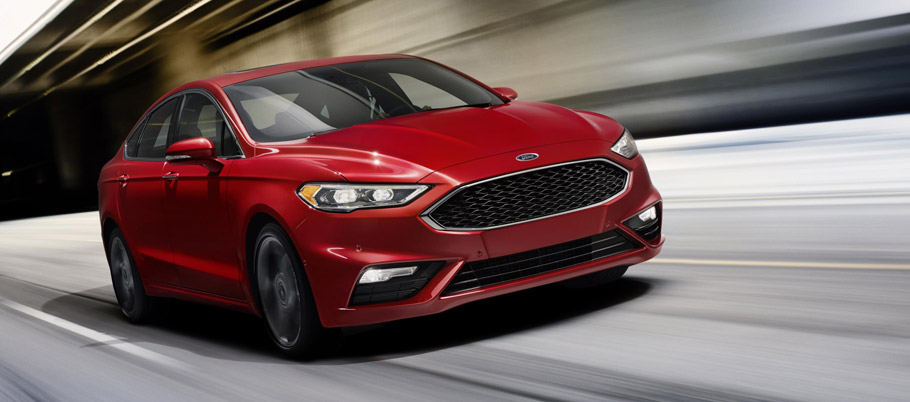 Ford gears EcoBoost enhancemet to the Fusion sedan in order to meet customers' requirements for more agile vehicle. And by following the success of Explorer Sport, Ford team is ready for additional improvements and additions.
As you might know, since the latest generation of Fusion model has been launched in 2012, midsize buyers have been asking for more performance-oriented version. And now the EcoBoost delivers it: the peak torque of 380 lb-ft from a 2.7-liter twin-turbocharged unit make the Fusion Sport a worthy competitor to many other known models in the segment.
In fact, there is a reason why Ford is so confident for the success of its latest offering. While Explorer sales rose with 34 per cent from 2013 to 2015, Explorer Sport jumped with the stunning 103 per cent. Edge sales were closely following, but Edge Sport again jumped to 62 per cent.
SEE ALSO: Ford Fusion Sport is Resistible to… Damaging Potholes [w/video]
Also, along with the EcoBoost muscles, Ford will offer an optional braking and handling upgrade pack that will be available only in summer time.
At the moment, the 2017 Ford Fusion Sport comes with AWD system as a standard version and is offered for $33,475 USD.
So, what do you think about Ford's intentions to the future? Write down in the comment section!
Source: Ford