2013 Ford Fiesta ST at Geneva
Here's a preview of Ford's new Fiesta ST. It's at Geneva at the moment with plans to go on sale in the UK early next year. It has been four years since the last Fiesta ST and recently the fan base has started feeling uneasy. Now everyone can calm down as this little fellow here is meet their needs.
A four year gap between the two models can only mean one thing: massive improvements in terms of performance. The numbers speak for themselves - 180PS 1.6-litre EcoBoost, 240Nm of torque, 0-62mph in under seven seconds, and top speed of more than 136mph. All the while, CO2 emissions are down by 20 percent in comparison to the old ST.
Hopefully the new Fiesta will have the handling to match the performance. The guys at Team RS have put a lot of their WRC know how in use while working on the chassis which leaves the ST 15 mm lower than a standard Fiesta. The car's Torque Vectoring Control system and three Electronic Stability Control modes have all been rigorously developed and tested at the Nurburgring.
Inside, Recaro sports seats will provide support for the enthusiastic drive for the first time in a Ford Fiesta. There's something for the novice drivers as well – the car will be fitted with Ford's MyKey solution which can limit the car's power and speed to a certain degree thus effectively preventing your kids to end up in a ditch.
The Fiesta ST is sure to come to Europe, but Ford are considering other markets as well:
"We're delighted to be bringing a new generation Fiesta ST to our European enthusiasts in 2013 and we'll have more to say about our plans for other markets in the near future," said Jost Capito, Ford's director of Global Performance Vehicles.
Fingers crossed.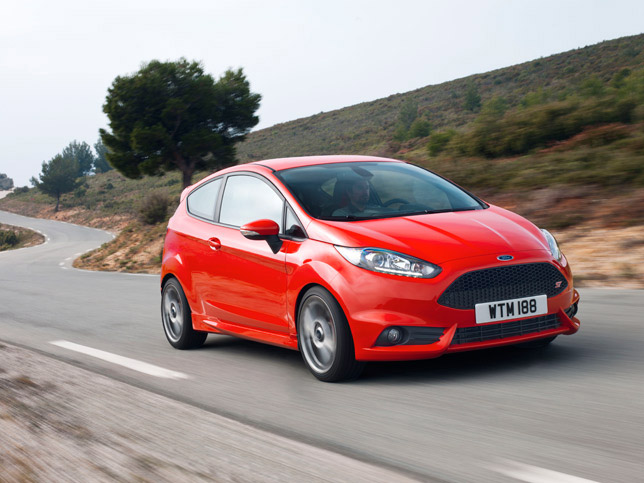 Source: Ford