Fostla.de reveals a pretty sexy Porsche Panamera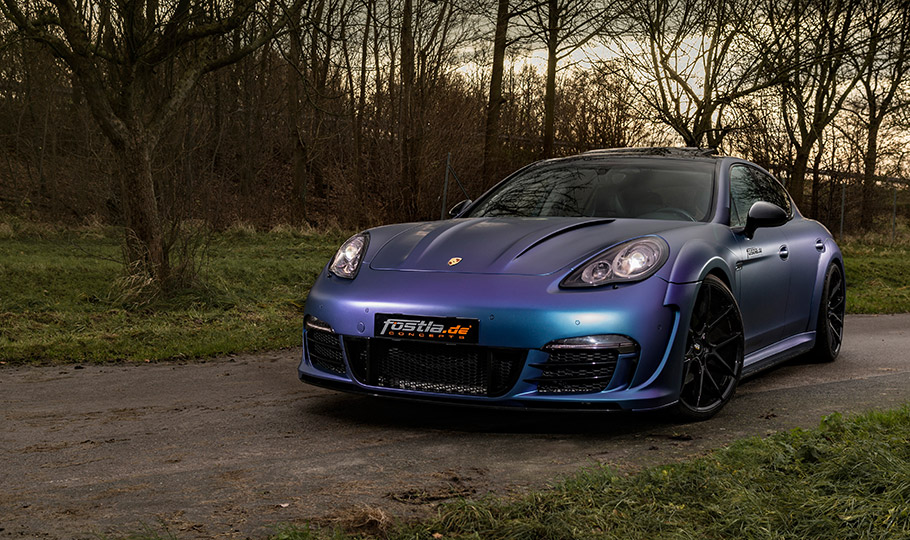 Along with the conventional tuning ideas as chip tuning, power upgrades and all other drivetrain upgrades, visual enhancements take big part in the world of motorsport. And not only for some aerodynamic and performance capabilities, but also for pure visual pleasure. And as we dive deeper in aesthetics and refinement, we do see that color takes special role in shaping vehicles' appearance. In fact, it has this key role in terms of exterior looks. And we are astonished about the latest trend of vinyl wrapping, also called CarWrapping.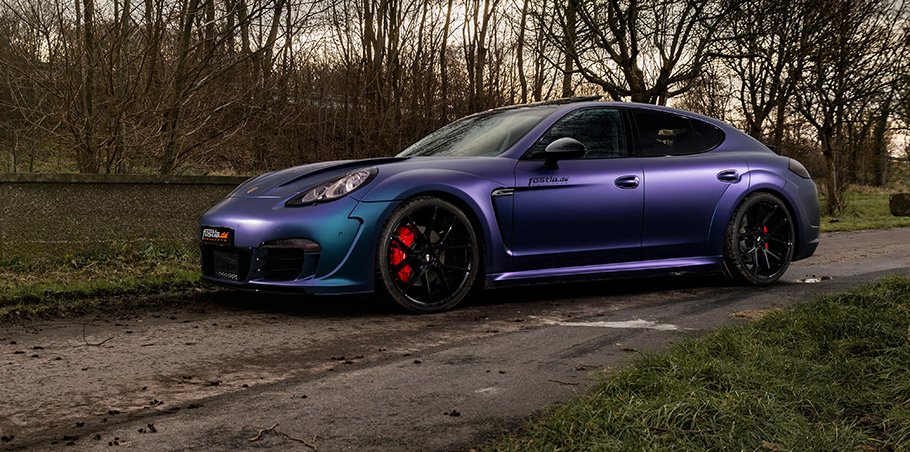 So, here we see a mighty Panamera machine in special wrapping cover that showcases the capabilities of both fostla.de team and the latest trend in motorsport world. The design team has chosen a four-door model and has installed a mighty Prior600-Widebody-Aerodynamic-Kit that further enhances the massiveness and masculinity of the machine. And then there was this vinyl thing wrapped all around the vehicle. In purple-blue-matte. Super cool!
SEE ALSO: Jaguar Land Rover pushes boundaries of self-driving with project CORTEX
Furthermore, the team decided to change the wheel-tire combination and has installed 9x22 inch rims on the front axle with 255/30 R22 95Y and 10,5x22 inch rims on the rear axle with 295/25 R22 97Y tires. And last, but certainly not least, the suspension system was fine-tuned and has lowered the overall height of the vehicle, along with revision of the exhaust system that includes remote operated throttle system. Sweet!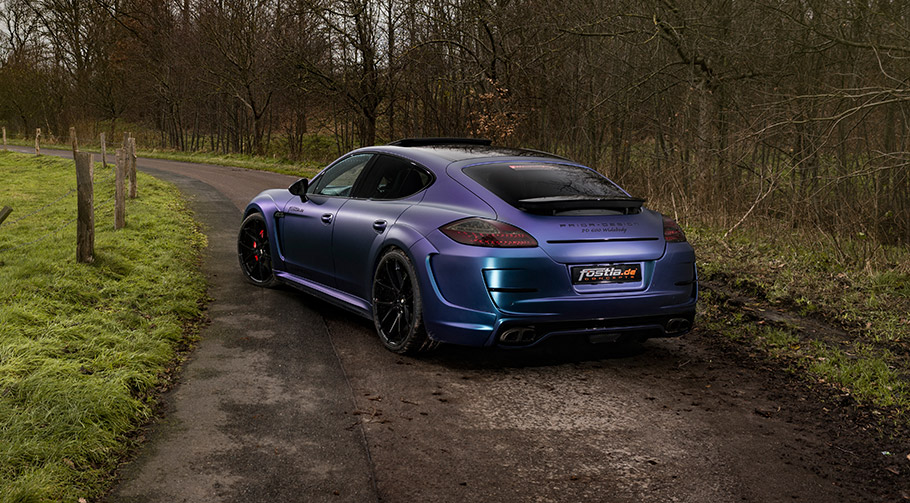 Source: Fostla.de