G-POWER BMW M3 E92 with 720HP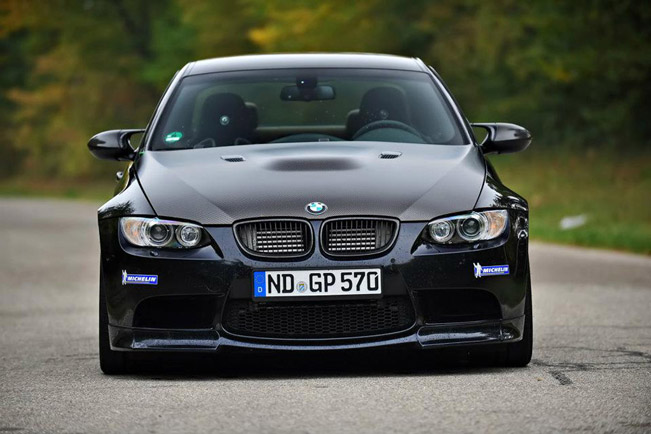 G-Power has announced their latest project again based on BMW M3 E92. This time the sports coupe comes with whopping 720HP thanks to a full engine conversion plus supercharger.
G-Power BMW M3 E92 is powered by a 4.6 liter V8 with supercharger system "Sporty Drive" SKIII. There is also a full titanium exhaust system with carbon tipps with a 23kg weight reduction compared to stock exhaust.
The tuned vehicle also comes with G-POWER coilover suspension CLUBSPORT to minimize the lateral inclination while driving curves. The stance is improved as well as the handling.
The car stands on enormous 20" Silverstone Diamond wheels fitted with Michelin tires for perfect traction.
According to G-Power, this is one of their best conversions and they are more than proud of it.
"Displacement enhancement from 4.0l to 4.6l, 720HP and a lot of fun for our customer!"
Source: G-Power via Facebook