G-Power shows how to make the fastest coupe even faster

BMW M4 Coupe gets a comprehensive power upgrade
Did you know that the BMW M4 GTS is almost twice the price of a normal M4 Coupe? It is priced approximately at 142,600 euros ($161,200 USD), but this does not seem to bother enthusiasts. Another interesting fact about the limited edition M4 GTS is that it will be produced in 700 copies, which is one of the reasons for being so expensive. But even this exclusivity could be made better, right? Here step in G-POWER: BMW M-Series tuning specialists, who have more than 35 years of experience in the modification of the Bavarian models.
They have actually recognized that the new M4 GTS is the perfect machine to make full use of their Bi-Tronik 2 V3 ECU upgrade. So they did change not one, but actually four of these significant models.
SEE ALSO: G-Power shows how the BMW X5 M could have unlimited source of power 
The goal of G-POWER tuning experts was to achieve more than 615 hp. So what they did is to undertake significant internal modifications to the turbine wheel and housing, add new stainless steel downpipes without catalysts for reduced backpressure, and boost the curves of the Bi-Tronik 2 V3 via custom mapping.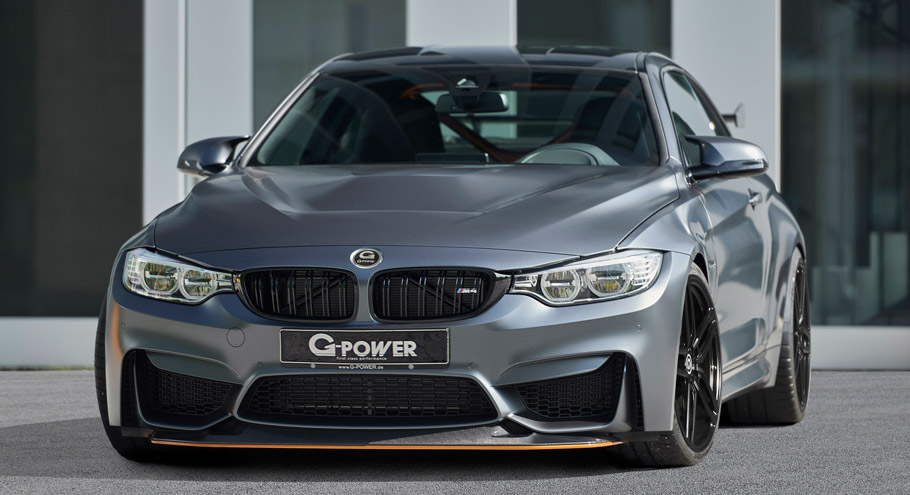 As a result, the twin-turbocharged 3.0-liter straight six engine, has an enhance power output from 500 hp (368 kW) to a whopping 615 hp (452 kW), with peak torque jumping from 600 Nm (443 lb-ft) to 760 Nm (561 lb-ft). With the help of the Launch Control, the G-POWER-modified M4 GTS sprints from 0 to 100 km/h in just 3.6 seconds on its way to the 320 km/h top speed.
By the way, there is an option which does not include the aforementioned mechanical modifications. This means that there is a basic conversion that uses the G-POWER Bi-Tronik 2 V2 with mapping optimization and boosts the output to 575 hp (423 kW) and 740 Nm (546 lb-ft).
If you ask about chassis modifications, here's only one and it is the new wheels. The reason for this is the ultra exclusive fully adjustable coilover suspension that comes as standard with the M4 GTS. Precisely, G-POWER added in-house made lightweight HURRICANE RR sized 21-inches and fitted with low-profile performance tyres. Enjoy!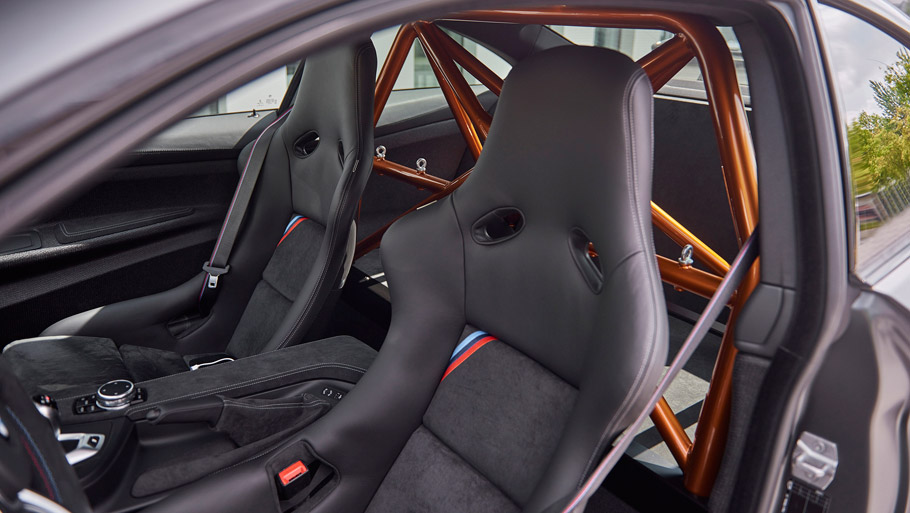 Source: G-POWER