Do not fear the Typhoon! Praise it! Meet G-Power's BMW X6 M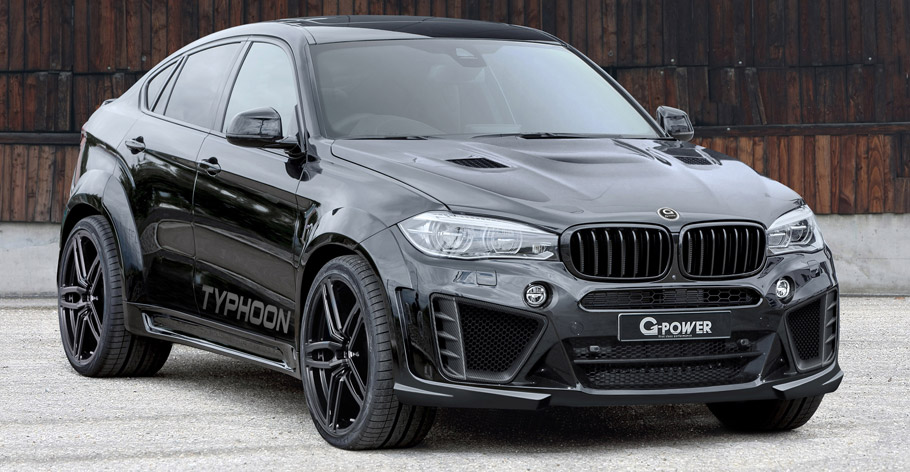 Yes, this vehicle is called Typhoon and it looks and feels (for those driving) spectacular. Featuring wide-body kit with huge wheels and unlimited power, this machine will surely behave like a typhoon on the streets. The conversion is actually possible for the BMW X5 (F85) and X6 (F86) models, which can produces stock 575 hp. The model featured on the pictures is the X6.
The Typhoon Wide-Body Kit
The wide-body kit with the furious name catches the eye immediately. Maybe this is because of its muscular wheel arch flares that extend the width of the X6 M by several centimeters. There is also a brand new front bumper/spoiler, which makes sure for a distinctive and unforgettable face. Larger air vents and spoiler element over the front axle are at hand as well.
SEE ALSO: G-Power BMW M4 F83 Convertible is world's fastest cabriolet?
An emblematic addition to this tuning is the carbon-fibre 'Venturi' bonnet. It is in perfect harmony with the front bumper intakes. They also serve a very practical function and it is to increase the under bonnet cooling airflow, which will eventually benefit the engine performance.
The elegant side skirts are the visual link between the wider front and rear arches. At the back, we see new rear valance with large underbody diffuser is and couple of twin 102 mm tailpipes coming out from the titanium sports exhaust system.
Speaking of the big wheel arches, they are filled by 23-inch diameter 'HURRICANE RR' lightweight forged alloy wheels. The latter a mated to 315/25ZR23 tyres.
True Performance Typhoon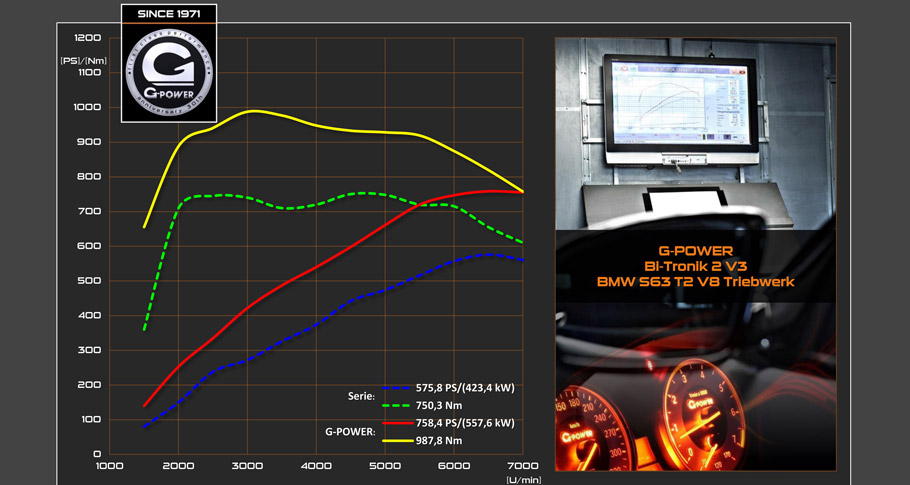 X6 M Typhoon is a true performance master. Via hardware and ECU-remapping, the vehicle is now capable of achieving the unthinkable. The hardware part comprises of two turbochargers, larger compressor wheels, exhaust turbines with bespoke units featuring curved turbine blades with capped ends, flow-optimized sports exhaust system. And by the way the latter also delivers incredibly deep V8 soundtrack!
At last, the Bi-Tronik 2 V3 ECU remap serves in terms of adapting the fuel, air, spark and boost pressure to make use the new turbochargers. The result is spectacular: 750 hp (551 kW) and 980 Nm (723 lb-ft) of torque, top speed over 300 km/h and outrageous performance.
Source: G-Power