Daring GeigerCars.de project shows us the dark side of Cadillac ATS-V Coupe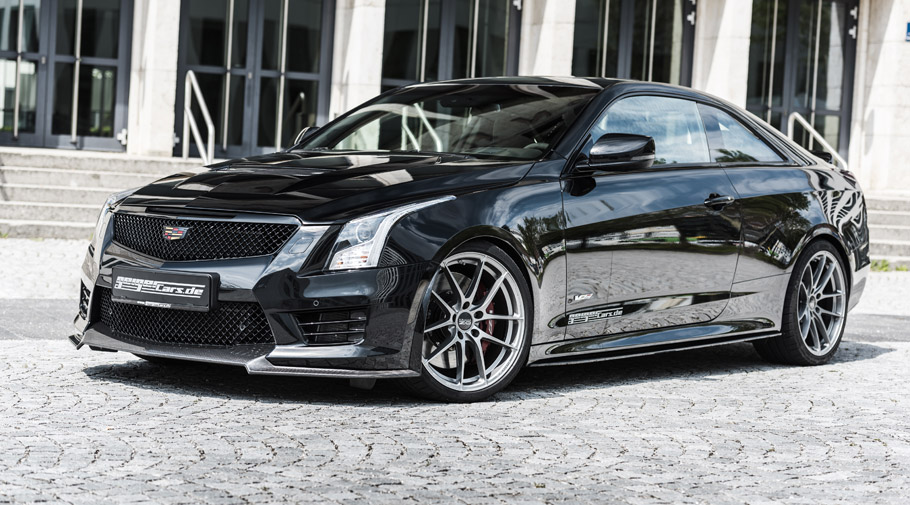 Sporty car enthusiasts and tuners usually have certain "sweet spot" for the vehicles that they tune. What I mean is that tuners chose certain brands and models, when it comes to aggressive high power output upgrade. And usually no one places Cadillac brand on the top of their list.
However, GeigerCars.de team decided to take a closer look to the Cadillac ATS-V Coupe and step out of the comfort zone. The final result is called Cadillac ATS-V Coupe Twin Turbo Black Line and it is worth checking out!
We all know that usually Cadi vehicles got a reputation of massive, elegant and luxurious vehicles that are not specifically created for super-fast lap times and agile cornering, but hey, who said engineers cannot try to achieve it? Let's check out the final result, shall we?
Exterior styling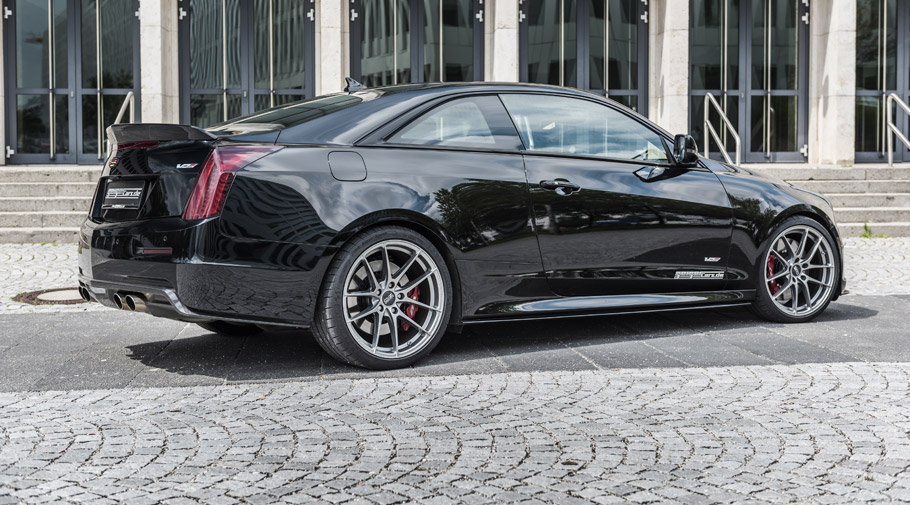 We see a beautiful and massive Cadillac machine. Many of the original signature lines and curves are present: the feeling of luxury, the proportions and the feeling of elegance. What the tuning team has done is to lower the overall height with a total of 25mm and add some sporty features as side skirts, carbon-fiber components and these neat and beautiful OZ Leggera alloys. As we see it, the concept theme for the looks is simple, straightforward and stylish. Of course, the prefferred color is black, which is always a good choice. We love it
Interior styling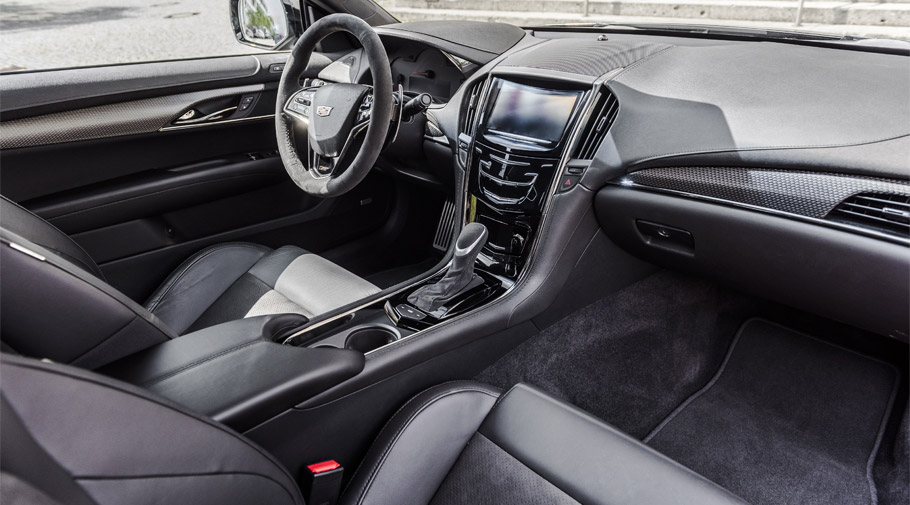 Concept idea: simple and functional. Especially simple. What we got here is a super clean cabin with Recaro sporty seats, leather-wrapped steering wheel, dual-zone climate control and a massive Bose audio system. Definitely created to keep the focus of the driver on the road, the interior styling completely resembles the sportiness and aggressiveness of the machine.
Drivetrain system
Now we are talking. The vehicle has a total power input of 508hp (374kW) via a 3.6-liter  twin-turbo V6 engine and a peak torque of 659Nm. What this means is that the upgraded vehicle can reach a top speed of 312km/h (173kW). The engineering team has also included a whole performance package with numerous hardware and software goodies. There is a stainless-steel cat-back, valve control sports exhaust with X-pipe and a 110mm diameter tailpipes. Sweet. Of course, optimised fuel consumption, turbo boost function and remapped ECU are all present.
SEE ALSO: Astonishing custom-made Dodge Viper ACR reaches 765HP
Also aiding the driver are Magneti Ride Control syspension system, Brembo brakes, electronic limited slip differential and a launch control function.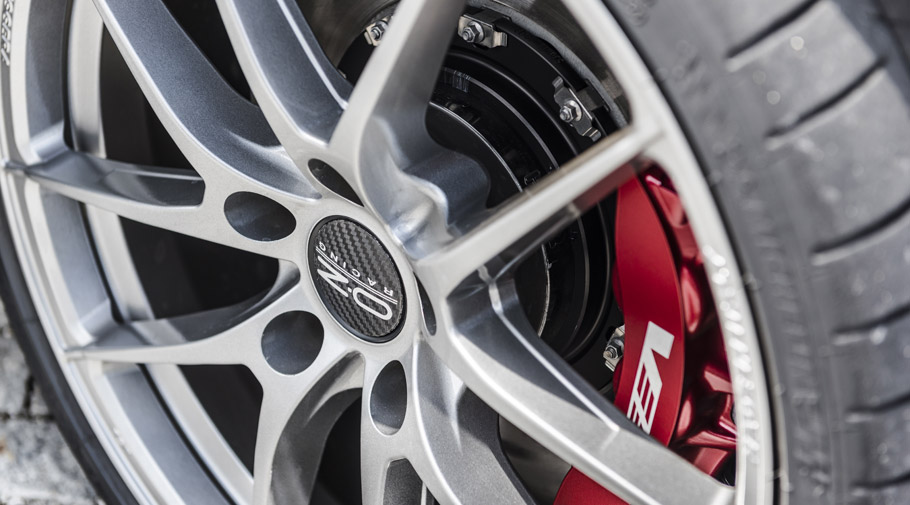 The Cadillac ATS-V comes well equipped out of the box with a long list of dynamic aids such as Magnetic Ride Control suspension, Brembo brakes, an electronic limited slip differential, and launch control.
Definitely a good-looking and good-performing car, this one caught our eye! What do you think?
Source: GeigerCars.de