Astonishing custom-made Dodge Viper ACR reaches 765HP

GeigerCars.de take full responsibility for this conversion
This Dodge Viper ACR is nothing ordinary. It features a special tuning by the experts at GeigerCars.de, which enhances its looks and power capability. Already in extinction, the named-after-the-poisonous-snake muscle car, stands out immediately with its 8.4 litre V10 engine with its innate 645 hp.
But the unit has more potential than that. Why do we think so? Because Karl Geiger and his team, extracted the extra 111 hp from this giant powerplant. And this happened via a classic naturally aspirated tuning; meaning exactly ported and polished cylinder heads, larger 2.215-inch diameter intake valves, high-lift camshaft, uprated hydraulic lifters, pushrods, and double valve springs.
SEE ALSO: Meet Ford Mustang Geiger GT 820 with Almost Doubled Horsepower 
The Viper tuning program does not end here. It also comprises of exhaust headers, 200-cell Sports catalytic converters and a stainless steel sports exhaust system. The latter reduces backpressure and brings about amazing racing soundtrack. The last thing done that boosts the horses is the ECU-remapping, which also makes full use of the new hardware.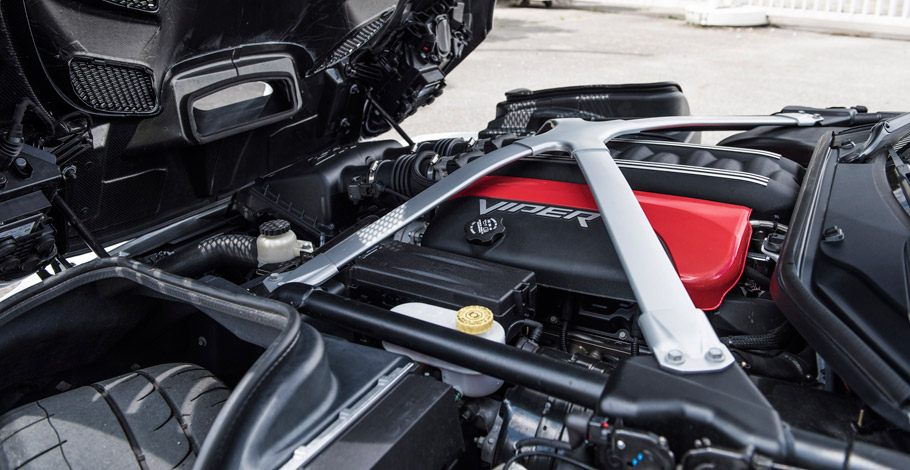 Furthermore, GeigerCars installed more efficient engine oil cooler, which enhances the reliability and longevity of the engine in hard track use. In addition, the rear axle has also received an oil cooler system with an electric pump.
To improve the downforce, the specialists added an 'Extreme Aero Package' that consists of huge front air splitter, twin dive flaps for the front apron and a rear diffuser. The weight is somewhat reduced with the new 19-inch forged alloys that has been given to the Viper.
If this simple conversion has grabbed your attention just for a bit, then the good news is that it costs 40,775 euro. By the way, the GeigerCars Viper ACR with the "Extreme Aero Package" is also available for 219,000 euro.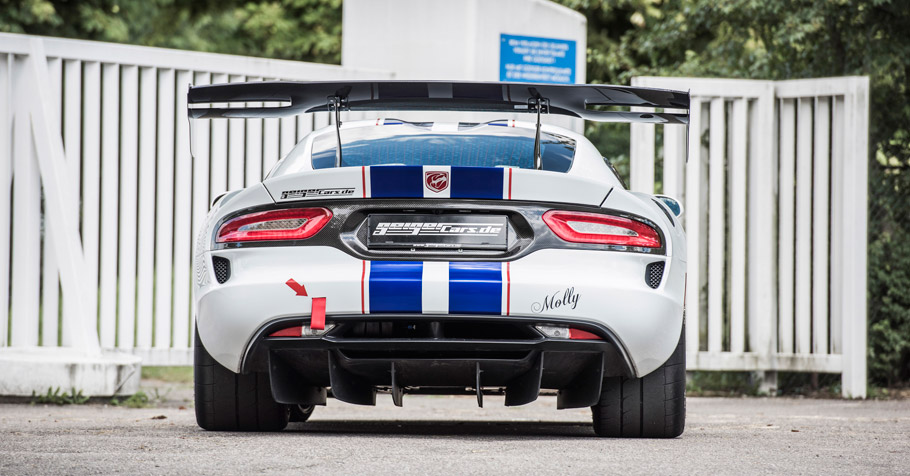 Source: GeigerCars.de