2013 Heico Sportiv Volvo V40 Offers More Driving Excitement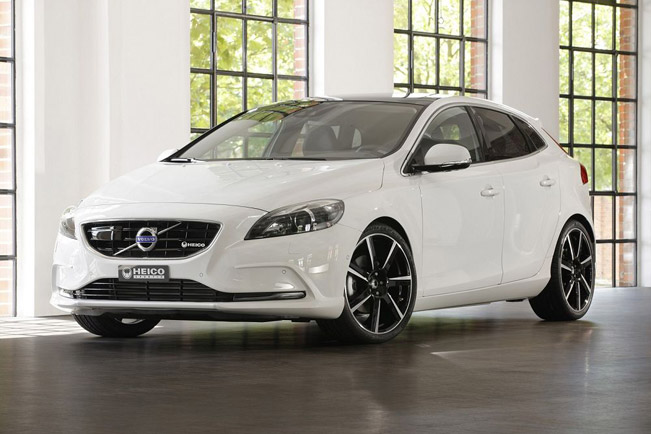 2013 Heico Sportiv Volvo V40 is the latest tuning enhancement done by the famous Volvo tuner Heico Sportiv. In fact this individualization program will coincide with the launch of the new Volvo V40.
In particular it will include power improvements, exhaust systems, suspensions, wheels and expressive interior and exterior design elements. In the roots of the modification is the e.motion® power enhancement range for the D2, D3 and D4 diesel engines.
The e.motion® stands for "efficiency in motion", which centers on a second, equivalent engine control unit that operates in parallel with the original control unit, acting as an independent additional "brain".
This means that the V40's 5-cylinder diesel engine will be boosted to 143 kW / 195 hp (compared to the 130 kW / 177 hp of the series model) and 480 Nm of torque (series value: 400 Nm). This results in 1 second less to end the sprint to 100 km/h and 10 km/h addition to the top speed.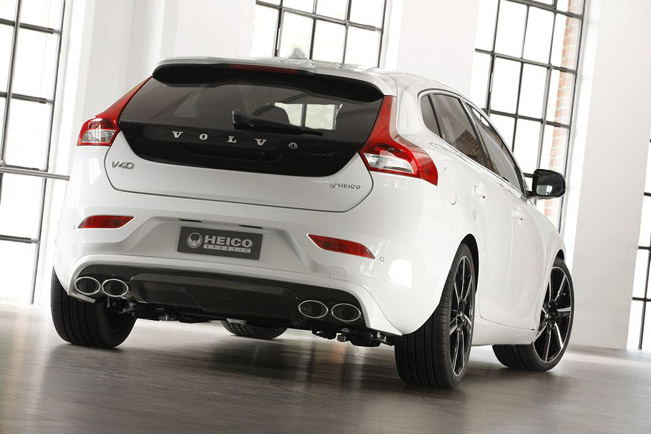 In addition, Heico Sportiv design team will augment the bi-part front spoiler and rear skirt in diffuser optic. The front spoiler emphasizes the protuberance of the series-manufactured spoiler lip, additionally setting a falcate design feature between the main headlamps and LED daytime driving lights.
Here the main design element is created from light and flexible polyurethane plastic (PUR-R-RIM) and is mounted on the original bumper. Furthermore, another prominent feature at the back of the vehicle is the rear skirt, citing the form of a diffuser, again made of PUR-R-RIM.
Next, the rear skirt here is fixed to the original mountings in the same way as the original part. The dimensions of the sport exhaust system's four stainless steel oval end pipes are exactly 120 mm x 74 mm and. They are black from the inside and high gloss chrome plated from the outside.
The customers of this tuned Volvo will enjoy a great sound design as well. The exhaust systems are characterized by resonant, voluminous sound, the timbre varying with engine speed and model.
The new 2013 Heico Sportiv Volvo V40 will run on 8x18" and 8x19" VOLUTION® sport wheels, which will be offered in three design lines VOLUTION® V., VII. and X. Their color choice is Bright Silver, Graphite Matt and Black. The vehicle can also be equipped optionally with sport springs for lowering it by 30mm.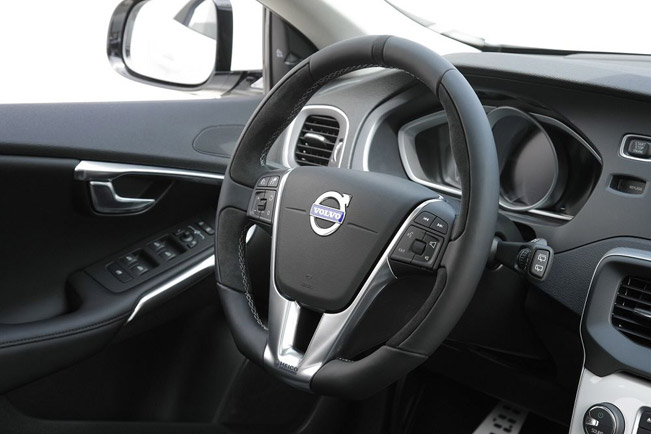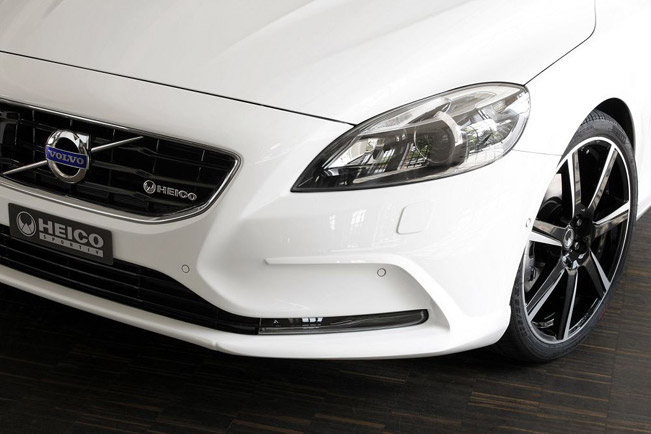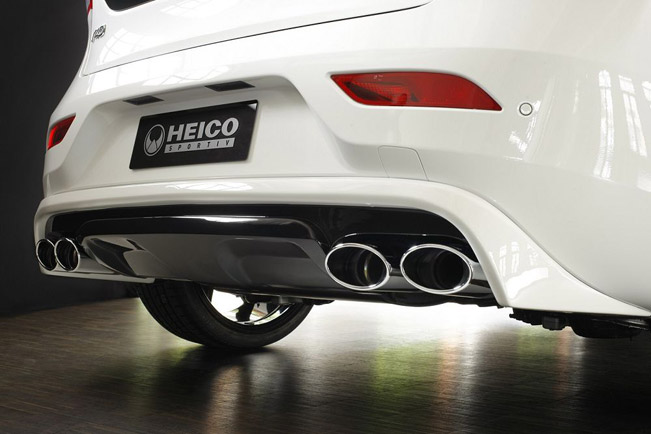 Source: Heico Sportiv