Hyundai H-1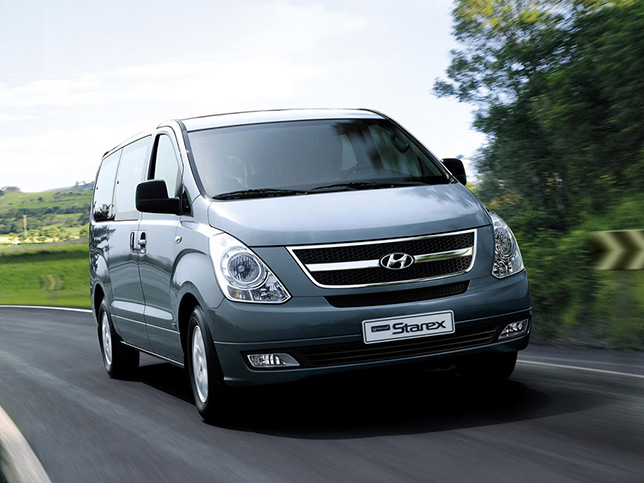 The H-1 (Domestic name: Starex), Hyundai's all-new business van, was introduced to members of the media on May 25th in Kyungju, South Korea. The vehicle is available in commercial (cargo) and passenger versions and fitted with the 2.5 Common Rail Diesel Injected A engine. In addition to a Euro-IV compliant engine and turbocharged intercooled engine, Hyundai now offers a gasoline powerplant option, the 2.4-liter Theta engine which delivers 175ps and 23.2kg.m of torque.
Theta can propel the new H-1 to a maximum speed of 185km/h and boasts a fuel economy rating of 7.0 km per litre. Annual sales for the H-1 are projected to reach 115,000 units with the Korean market accounting for 65,500 units of the total.
The Hyundai H-1 enters production in August this year.