Hyundai ix35 is the First Mass Produced Fuel Cell EV

Zero-emissions mean more eco-friendliness and happier earth. It might seem strange to you but the emission-less cars become more and more important in out society, hence for the automotive industry, too. And as the time goes by, these vehicles become stronger, faster, lighter and more beautiful.
Take for instance, Hyundai's ix35 Fuel Cell. This is one of most advanced alternative fuel vehicles currently available on the market. It is powered by hydrogen and this is actually the first mass produced fuel cell electric vehicle in the world.
SEE ALSO: Hyundai With One More Award for the Tucson Fuel Cell
This crossover is on sale all over the globe since 2013, and some of you might have seen it already on the road. To go into details, the ix35 Fuel Cell uses the power from a 100kW (136 PS) electric motor, which is enough to make it reach a Vmax of 100mph (160km/h).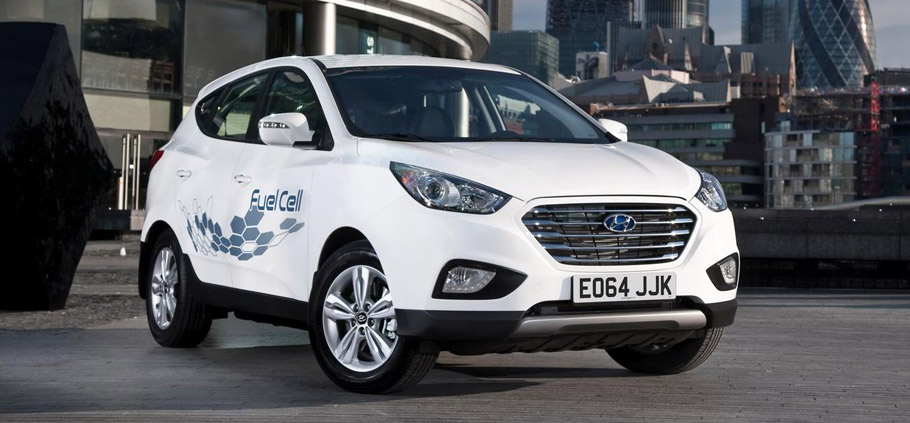 The vehicle also has two hydrogen storage tanks that weigh a total of 5.64kg. They allow the SUV to drive up to 369 miles (594km) on a single fill. Another benefit that these tanks deliver is that they enable the vehicle to start in temperatures as low as minus 25 degrees Celsius.
In addition, the energy is stored in a 24kWh lithium-ion polymer battery, which Hyundai has jointly developed with LG Chemical. Of course, the result did not happen over night. The impressive figures and data that the car shows is an effect of years of development.
This year's ix35 Fuel Cell is actually the fourth-generation fuel cell-powered EV. It not only shows significant improvements over its predecessor, but also allows for an enhanced driving range with 50%. At the same time, it still delivers zero tailpipe emissions, while the fuel efficiency shows gains of more than 15%.
Hyundai ix35 Fuel Cell is currently available for order. Stay eco-minded!
Source: Hyundai