Hyundai Sets Feb 2009 as Launch Date for Its All-New Luxury Sedan
Hyundai Motor Company, South Korea's largest automaker, will launch its much-anticipated luxury car codenamed VI in Feb. 2009. Promising to provide the pinnacle of luxury and to showcase Hyundai's most advanced technologies, the VI will include among its sophisticated safety features a second-generation Vehicle Stability Management System (VSM2), a Lane Departure Warning System (LDWS) which employs a vision sensor to monitor traffic lane markers and a Pre-Safety Seatbelt System which on detecting an imminent front-end collision, will automatically reel-in the safety belts to maximize the safety of the occupants.
The new flagship of the Hyundai fleet will serve as a replacement for the ten-year-old Equus (badged as Centennial in export markets). Unlike the front-wheel drive Equus, VI adopts a rear-wheel drive architecture which will make it a more credible competitor against the Lexus LS460, BMW 7-Series and Mercedes-Benz S-Class--all rwd models.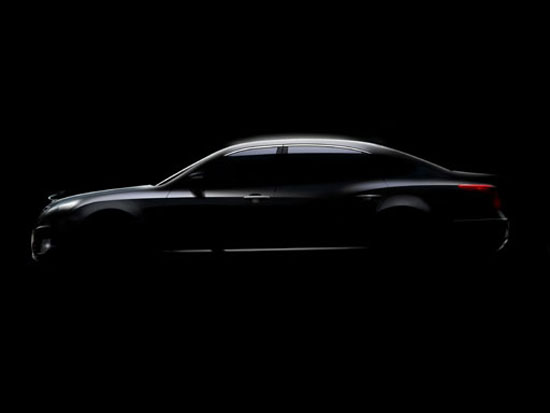 Longer, wider and taller than its predecessor, VI will measure 5,160mm in length, 1,900mm in width and 1,495mm in height.  VI will come with a 3.8-liter Lambda V-6 engine while the 4.6-liter Tau V-8 will be offered as an option.
The VI arrives in Korean showrooms in Feb. 2009, while a top-of-the-range limousine edition will bow in the second half of 2009 and will feature a stretched wheelbase plus a 5.0-liter variant of the Tau V-8.
There are currently no plans to export VI to the North American or European markets.