Hyundai With One More Award for the Tucson Fuel Cell

The Tucson Fuel Cell, which is Hyundai's hydrogen powered zero-emission environmentally friendly vehicle has won a Silver Edison Award  in Energy and Sustainability at the Edison Awards Gala. The award honors only the best in innovation and premium quality development of products. The Tucson Fuel Cell is, as you might know, the first mass-produced hydrogen powered vehicle in US.
According to Edison Awards, this is one of the highest and most prestigious awards, that a car brand can win. In their own words, this honor is given only to the best in the business. Edison Awards team sees the winners not only as car producers, but as innovators. At least Frank Bonafilia, executive director ensures us so.
SEE ALSO: Hyundai Announces Specifications for Updated i40 Range
In fact, there are more than 3,000 requirements, that competitors must go through, before the judges decide if they stay in the competition or not. All competitors must deal with challenges as past award winners, academic awards, leadership in technical and academic field, design and many other.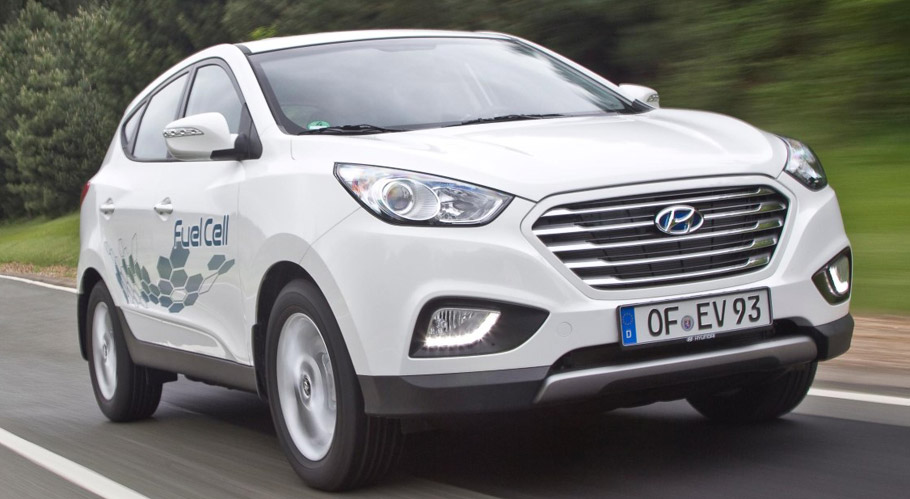 But let's get back to the car and the technology behind it. The fuel cell technology replaces the battery pack and produces energy from hydrogen through a complex process. Overall, the Tucson Fuel Cell maintains flexibility and experience of a gas-powered car without any compromises for the customer.
Source: Hyundai