Infiniti Etherea
Infiniti will reveal a concept car at the Geneva Auto Show, next month. It is named Etheria, which will be something between a hatchback, a coupe, a sedan and a crossover.
There are no further details about the car, except that it will measure 4.4m in length.
"ETHEREA is about a new type of luxury for younger buyers," commented Toru Saito, Corporate Vice President and Leader of the Global Infiniti Business Unit.
"It is not just a smaller version of a typically conservative and traditional luxury car.", he added.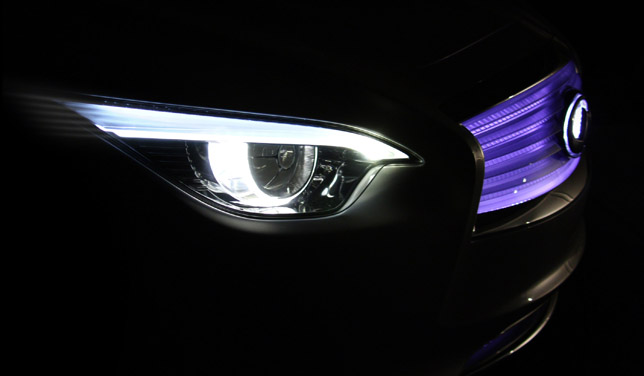 Infiniti Etheria features high-tech interpretations of traditional Japanese materials and finishes, and several design cues set to make their mark on future production models – including the highly distinctive crescent-shaped C-pillar first seen on the Essence concept.