What Did Infiniti Showcased At the Geneva Show?
Infiniti showcased its extended lineup for the first time in Europe at the Geneva Motor Show. With the presentation of two brand-new and one restyled models, Infiniti makes quite tasty offers to all of brand's European friends.
All of the three vehicles demonstrate that bold and beautiful Infiniti design, advanced technologies and refined drive characteristics. These vehicles are indeed the all-new Q60 Red Sport coupe, offering high power output and sport-oriented performance, the QX30 premium active crossover with concept-like exterior and the refreshed Q50 sports saloon, featuring sweet dynamics and performance rates. So, let's check them out!
Q60 Sports Coupe: performance and passion
This beauty offers not only comfortable interior, but also some sporty features. Geared with a lightweight and redesigned VR30 3.0-liter B6 twin-turbo engine, the Red Sport produces a total of 400hp (294kW). In fact, this is one of Infiniti's best models, as it comes to performance to efficiency ratio.
Q60 also features next-generation of Direct Adaptive Steering - brand's advanced system, along with the new Dynamic Digital Suspension, which offers some sporty feel, along with comfortable and smooth ride.
QX30: versatile and refined crossover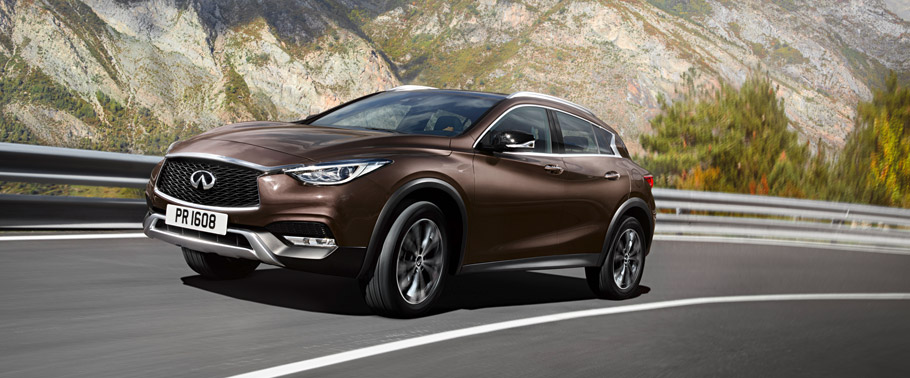 Making its European debut, the QX30 joins brand's premium compact lineup. With distinctive appearance and signature Infiniti lines, the QX30 remains true to "Powerful Elegance" concept. Further information will be delivered in the middle of 2016.
SEE ALSO: Infiniti And the Fresh Lineup of Advanced Engines: A Story of Power and Precision
2016 Q50: a further refined sports saloon
Enhanced and improved in order to meet the requirements of the new season year, 2016 Q50 features new V6 power unit and brand's Direct Adaptive Steering and Dynamic Digital Suspension.
But here is the video, so see for yourself what Infiniti team demonstrated at the 86th Geneva Motor Show:
Source: Infiniti