Infiniti QX80 receives neat facelift from LARTE Design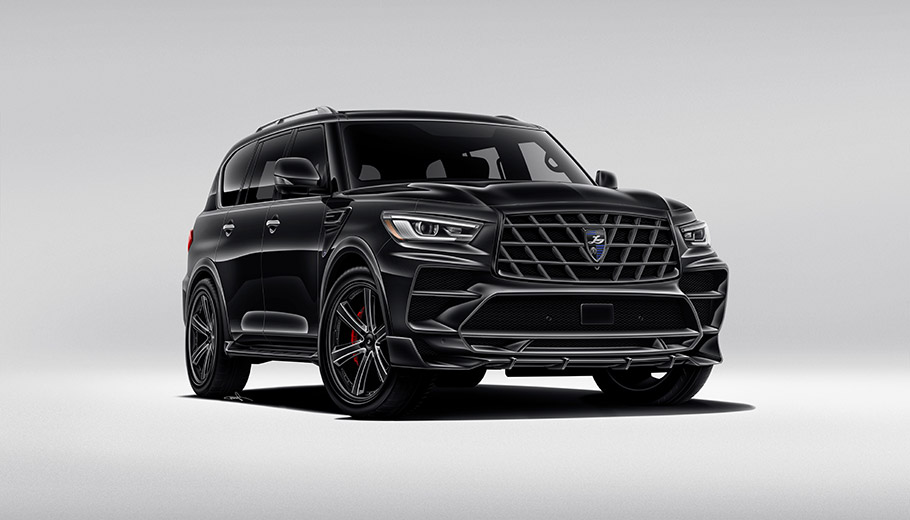 Infiniti has revealed a revised version of the new QX80 not so long ago and the result is simply stunning: the vehicle adopts everything that is necessary to make a SUV leap into the premium segment. However, LARTE Design team decided to take a closer look at the luxury car and make some changes and additions on its own. The result is amazing and fills a gap that was noticed by many people: although sexy and agile, QX80 lacks some aggressive and sporty expression. And here's where LARTE Design shines.
SEE ALSO: Toyota announces details about the latest Supra prototype
The tuning company revised the front- and rear end of the vehicle and added exclusive side skirt extensions and new air intakes above the front fenders. Also, there is new all-black grill with big spaces and sharp angles and straight lines. And still the best part remains the front spoiler. Composed of several big air intakers, wings, blades, spoilers and a diffusor, it remains LARTE Design pinnacle in this project.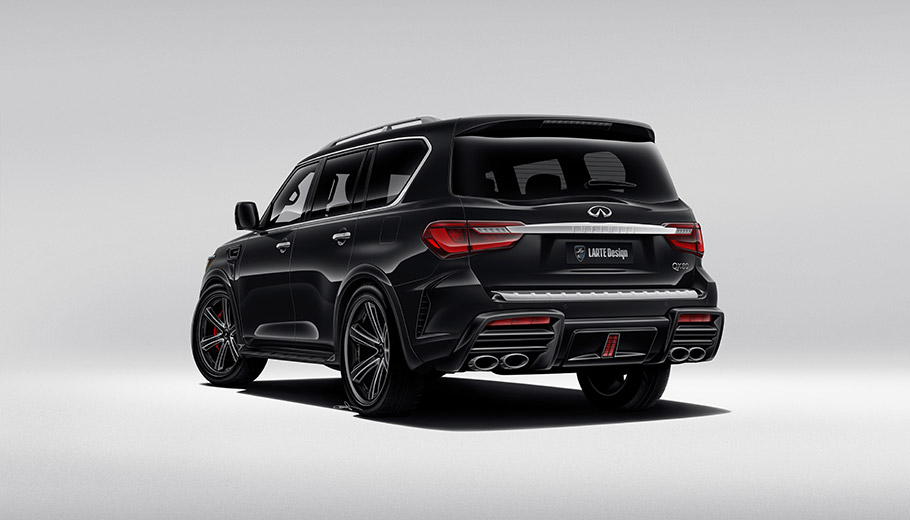 At the rear, the engineering team has included big air intakers, four super large oval tailpipes and massive rear apron that matches the overall aggressive new styling. There is also a new central stoplight, embedded into a small pit, resembling a ruby in its setting. Sweet!
Source: LARTE Design