Jeep team decides to tweak some of the models. Details here!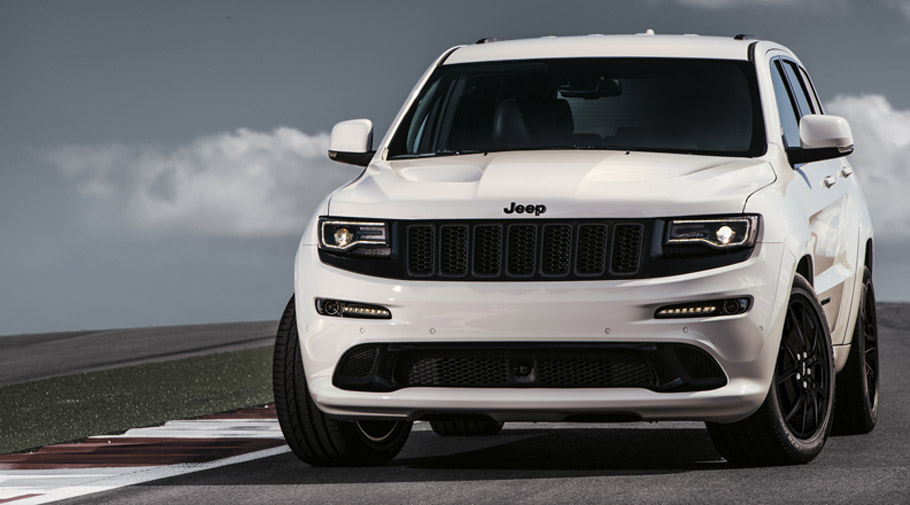 Jeep officially announced plans and changes for the whole Grand Cherokee SUV lineup. Also, in order to celebrate Grand Cherokee's 75th birthday, Jeep team revealed more details for the 75th Anniversary Limited Edition vehicle. As you know, the car was first revealed at the Geneva Motor Show back in March.
At the same time, the SRT line of Grand Cherokees has also undergone some slight changes. So, let's check out what Jeep has to offer.
The revised Grand Cherokee lineup
As we all know, this is Jeep's premium SUV model line that shows the brand's traditional approach in terms of power and capability, blended with some modern-age technologies, innovations and craftsmanship.
Of course, the latest model features some neat additions as Start/Stop function and electric steering that together greatly reduce the fuel consumption. In fact, the new electric steering system also offers selectable driving modes and does not draw additional power from the drivetrain. Sweet.
The exterior is definitely beautiful. We see a vehicle with a striking design, muscular stance and bold appearance. And the new Velvet Red, Redline and Ivory Tri-Coat finishes further contribute to Grand Cherokee's neat styling.
Of course, the inside has also a lot to show. There is a new gear lever, new central console with additional buttons, warning lights and a large touch screen.
Grand Cherokee 75th Anniversary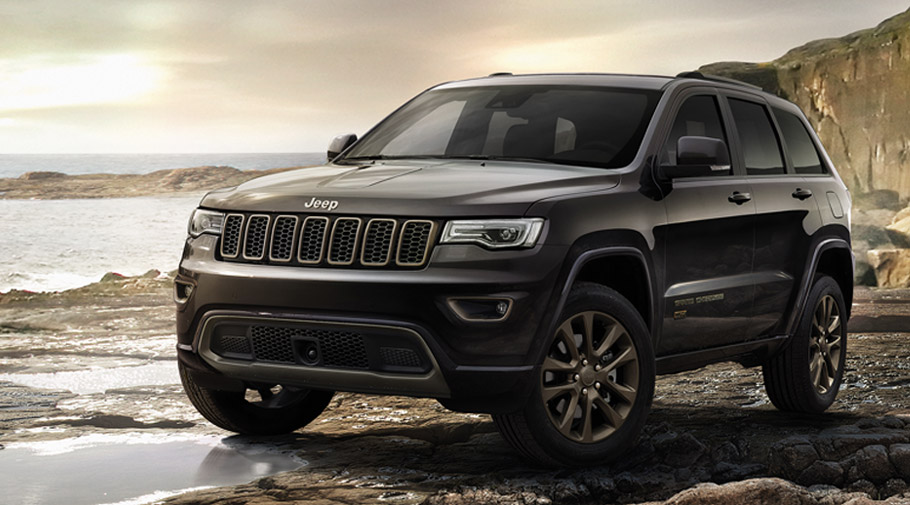 We have told you a lot about the 75th Anniversary Editions, but we have not told you about the latest changes. And here they are. The celebration model is based on the MY16 platform and shares the same engine system: a 3.0-liter V6 MultiJet power unit, mated to an eight-speed automatic transmission. Also present is the Quadra-Trac II 4x4 system.
And yes, buyers will be granted with 75th Anniversary badging, neat 20-inch bronze-colored alloys, restyled front face, additional LED fog lamps, Safety Technology Pack with adaptive cruise control, forward collision warning and crash mitigation, and some exclusive exterior colors: Recon Green, Bright White, Brilliant Black and Granite.
Grand Cherokee SRT Night
Coming in even smaller numbers, the 30 Grand Cherokee SRT Night units will be available for purchase at the end of July.
Considered to be the fastest and most powerful Jeep created so far, the Grand Cherokee SRT shows restyled upper and lower grille mounts, B and C pillars and side windows surrounds all covered in Matte Black. Of course, we got Black Vapor 20-inch wheels in Satin Black, that also show the Brembo brake calipers.
SEE ALSO: Jeep Celebrates its 75th Anniversary With Limited Edition Lineup. Check it Out!
In terms of interior styling, we see Black Laguna leather-dominated interior with black accent stitching, leather covered door armrest, and central console with some stylish black chrome components. Of course, there are numerous SRT badges that go along with Brilliant Black and Brilliant White.
In terms of performance, the SRT Night offers the titanic 468hp and 624Nm of torque via a 6.4-liter V8 power unit. All these numbers mean that the vehicle goes from 0 to 100km/h in less than 5 seconds and chases a top speed of 288km/h (160km/h).
Source: Jeep