Kahn Design and the Volcanic Jeep Wrangler Sahara CTC
It is Friday and we are absolutely ready to let you know of this week's project of the tuners at Kahn Design. Under their expertise is the Jeep Wrangler. Involved in the making of this customization is also Chelsea Truck Company, so we definitely expect the best treatment that can be offered for this car. We know that Kahn Design likes to make thing perfect inside and out, so let's see what they have done to the exterior of the beautiful Wrangler.
Exterior
The CJ300 LE has a vibrant paint scheme, called Volcanic Rock. It has been contrasted via Satin Black door handles, mirrors, roof and fuel filler cap. The same grayish theme is used for the front where we see two shadow chrome headlights, sitting on either side of the four-slot Chelsea Tuck Company grille with industrial mesh.
SEE ALSO: Kahn Designs a Keswick Green Defender that is Ready for Action
We can assure you that this vehicle is Kahn's via the new Chelsea Truck Company spare wheel cover, Kahn enamel tailgate logo, and fender shields. Silver Platinum 20-inch Jeep 1986 wheels were fitted with 275/55/20" tyres, behind which sit Liquid Gold brake callipers. At last grabbing the attention is the quad cross-hair exhaust system sitting beneath the rear bumper.
Interior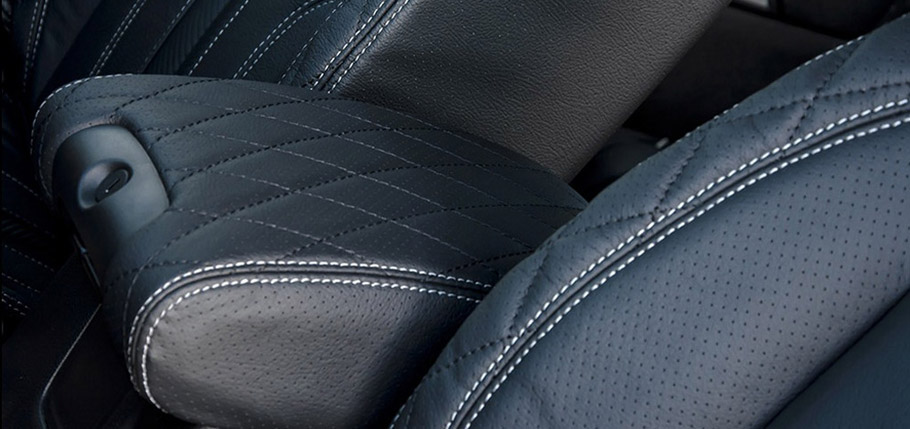 Proceeding to the interior, it is as luxurious as you might imagine it to be, if you are following closely Kahn's work. It can't be viewed from the outside, because up front is a privacy-tinted glass. Once you step inside, you experience the comfortability of brand new front and rear seats wrapped in quilted and perforated black leather. By the way, the same approach has been used for the centre console and arm rests.
The last details were added with the stainless steel door entry sill plates, toughened rubber floor mats, and machined vented foot pedals. And there is a complement by the tuner. The person who will get this beautiful machine will also receive an elegant Chelsea Truck Company watch with machined Stainless Steel case with black PVD coating and tough mineral glass. The perfect attribute for this beautiful Wrangler, isn't it?
Source: Kahn Design