Custom Kahn Land Rover Defender 110 Makes Impressive Debut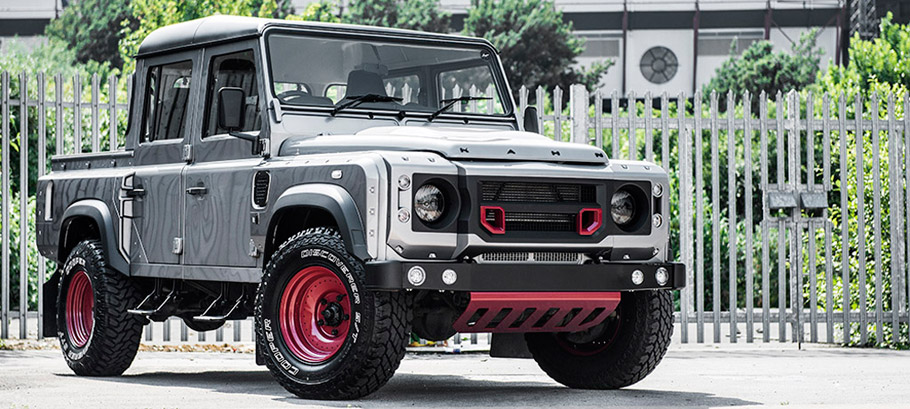 Kahn Land Rover Defender 110 Double Cab Pick Up is this week's offer by the famous British tuning company. The beautiful Defender is dressed in stylish Corris Grey exterior color and features a lot of styling tweaks that capture the attention. Abundantly modified, this Land Rover is an example for a good improvement when it comes to tuning.
Looking at it, my first thoughts are that I would definitely love to drive it. So let's see what happened to this Defender that has made it so charming.
Opulent Exterior

This Kahn Land Rover Defender 110 is characterized by lavish modifications. Starting with the front, the car received new bumper which has integrated daytime running lights and shadow chrome headlights. The face of the Defender is also characterized by color matched X-Lander front grille and in-house made lower sump guard as well as stainless steel bonnet with exposed bolt apertures.
SEE ALSO: Kahn Reveals Stunning Firenze Red Range Rover Sport 400LE
At the sides we see 1939 Retro wheels with mud flaps, new side vents, side steps and wider wheel arches, while the rear got new cross-hair exhaust system.
Refined Interior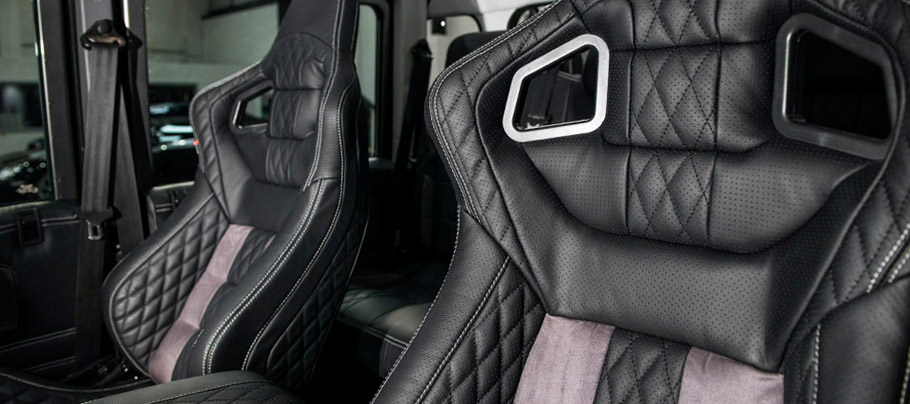 The cabin of the 110 Double Cab Pick Up received 'some' changes as well. In fact, I am always stunned by the exquisite work of the tuner when it comes to the interior. Here, both front seats have been substituted with Sports GTB ones trimmed in a soft mix of black leather and Alcantara.
The steering wheel was changed with in-house made one. Below the waistline, the Defender received machined aluminium foot pedals. At last, rounding out this project is the Churchill time clock that has been incorporated into the dashboard.
Source: Kahn Design