Here is Why Kahn Land Rover Defender XS 110 CWT is the Perfect Vehicle for You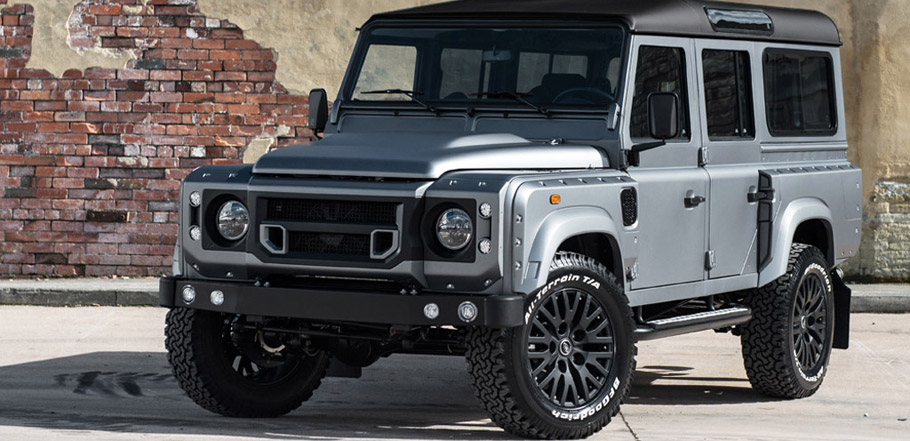 Kahn Land Rover Defender XS 110 CWT is this week's project presented by the talented experts at Kahn Design. They took a step further with the imposing posture of this classy Defender, by adding a lot of tweaks to the exterior and interior. Chelsea Truck Company was also involved in the project and it actually made sure that this particular Land Rover will stay a true off-roader.
The 7 seater is basically the perfect vehicle for you if you want to tackle any road condition. Literally. But this project takes everything a little bit further due to the exquisite work of the designers at Kahn. Here is why:
External Graciousness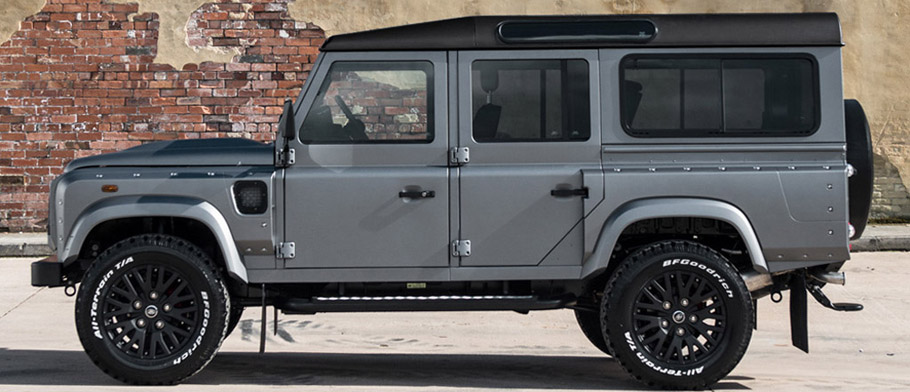 Kahn Land Rover Defender XS 110 CWT makes a strong impression when you see it for the first time. With its Orkney Grey paint and Satin Black roof it captures the attention immediately. Other specific changes in comparison to the stock model include side and bonnet vents as well as wide front and rear wide wing arches.
SEE ALSO: Flying Huntsman 6X6 Concept Debuts Today!
At the front we see a brand new set of shadow chrome headlights above a new bumper that features tron lighting. Prerequisite equipment is Kahn's colour-matched X-Lander front grille.
When it comes to wheels and tires combination, these experts do know what to do! Here you see a set of 8 x 16-inch Satin Black 1948 Defend wheels coupled with 275/55/20 tires.
Proceeding to the rear, you can spot the new mud flaps, stainless steel cross-hair exhaust system, rear bumper and a Chelsea Truck Company spare wheel cover.
Luxurious Interior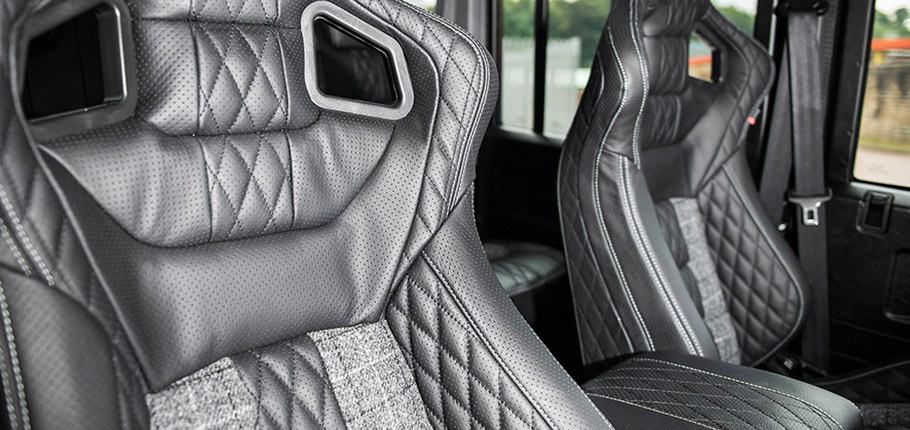 As in all Kahn designed vehicles, this one features entirely new seats. The standard ones have been replaced with GTB Sports seats in Black Leather with Harris Tweed trim. At the rear, there have been added rear bench seats.
Other non-stock additions here are the centre glove box in quilted and perforated leather, passenger dashboard top, sun visors and roof grab handles in Harris Tweed. Although there are no pictures of the steering wheel or other new part inside, we believe Kahn Design's representatives as they say that this Land Rover Defender features a brand new leather steering wheel, machined aluminium vented foot pedals, and front and rear cabin floor mats.
Kahn Land Rover Defender XS 110 CWT is currently available to order. There are no specific details about its pricing.
Source: Kahn Design