Kahn Range Rover Evoque RS Sport Shines Bright in Orkney Grey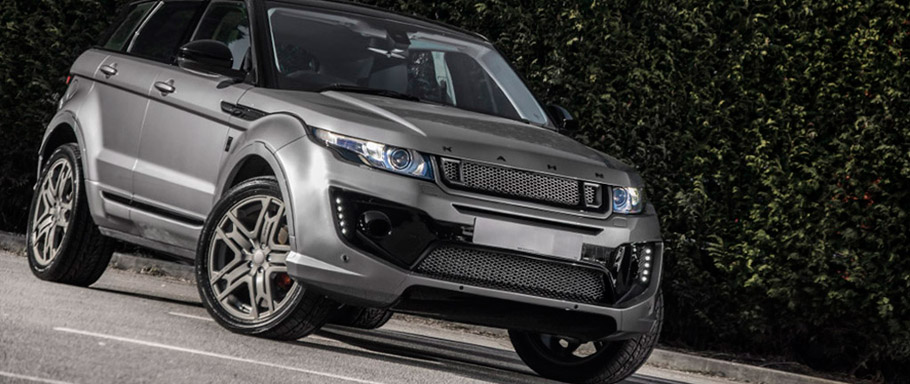 Kahn Range Rover Evoque RS Sport comes in this beautiful grey exterior color. It also features a lot of styling upgrades for its exterior and interior. As a matter of fact, we seen this model being updated so many times, but it is never late for a better version. Even more, since it is one of the most cherished vehicles, it is always nice to see a custom-made individual variant. And here is what this one-off Evoque is about.
Exterior
Important to mention is that the exterior paint scheme of this Kahn Range Rover Evoque RS Sport is called Orkney Grey. It looks magical because it was made of highly reflective particles inside a transparent layer. As a result, this combination creates a glistening effect.
SEE ALSO: Kahn Reveals Land Rover Defender XS 110 Pick Up in Corris Grey
As cool as it might be, one-color for the outer shell always seems monotone and sometimes boring. This is why, the experts at Kahn Design decided to contrast the grey exterior with black elements. Precisely, the darker color has been chosen for the floating black roof stripe and mirrors. They even added several Vesuvius Orange colored components.
This Range Rover Evoque, fitted with Tech Pack, has new front and rear bumper set to show-off with. The front also gets black and silver mesh, 3-D mesh inserts and LED daytime running lights. The specialists also added 3-D mesh grille.
At the sides, the vehicle is defined by side vents, stainless steel door entry sill plates, side sill trims as well as new "shoes". To go into details, Kahn Design fitted onto this Range Rover 20-inch Matte Gun Metal grey wheels. Behind them we see contrasting brake callipers.
At last, the new appearance of the rear is characterized by new exhaust diffuser and the sporty rear bumper. New lower trunk spoiler and classic twin cross-hair exhaust have been also installed.
Interior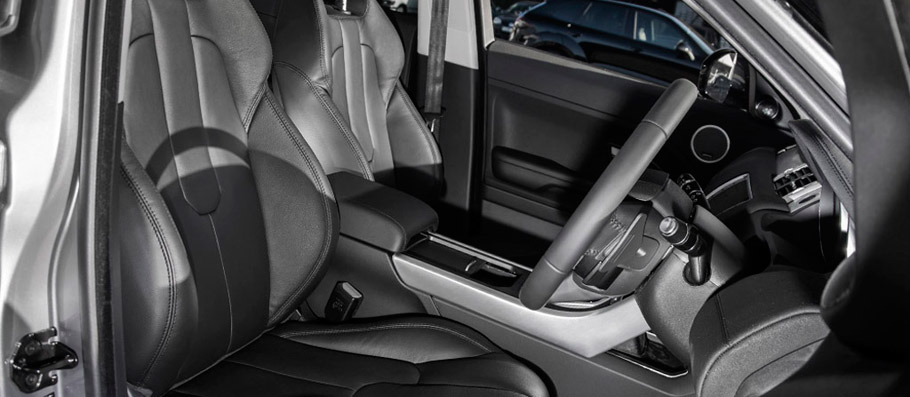 Sitting behind a privacy tinted glass, the occupants will enjoy lavish leather upholstery. Precisely, the front and rear seats as well as the dashboard and transmission are covered with black leather. As a contrast, the designers used quilted stitching.
Below the waistline there are vented foot pedals in machined aluminium, diamond gear selector, stainless steel door entry sill plates and high-quality carpet floor mats.
Source: Kahn Design