Kahn Teases Special Jeep Wrangler Black Hawk Edition for Geneva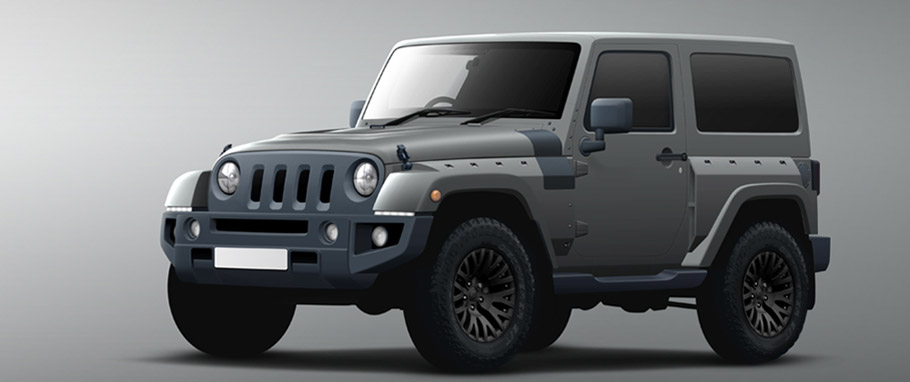 Kahn Design and its sub-brand called Chelsea Truck Company will be present at the Geneva Motor Show with an exclusive lineup of vehicles. The most prominent impression will be making the Vengeance, but there is also another project which has been just teased and it is named Black Hawk Edition.
We don't know much about the car except for it is based on the Jeep Wrangler and is a result of the joint work of Kahn and Chelsea Truck Company tuning experts. There is a teaser sketch released too, which reveals its military visual stance. Kahn said that further details will be available soon, and we hope that this will happen prior the exclusive official reveal of the Wrangler.
SEE ALSO: Kahn is Going to Geneva and This is Why You Should Be Excited About It 
The next exclusive news is that the impatiently expected Vengeance will be unveiled by Afzal Kahn himself. The project is based on the Aston Martin DB9 model but has "slightly" different design. The wide body two door coupe has a muscular and aggressive design due to its new front grille, hood and front fenders. Furthermore, the Vengeance will have a limited production run and will be entirely hand built.
Other vehicles at Kahn's Hall (#6) at the show are going to be: the famous Flying Huntsman 110 6x6 Defender Double Cab Pickup which will be also making an international debut; the Black Kirsch over Madeira Red Range Rover Vogue and the Imperial Blue Project Kahn Range Rover Sport. Further details to be revealed very soon. Stay tuned!
Source: Kahn Design