Height adjustable KW coilover spring kit for Dodge Challenger SRT8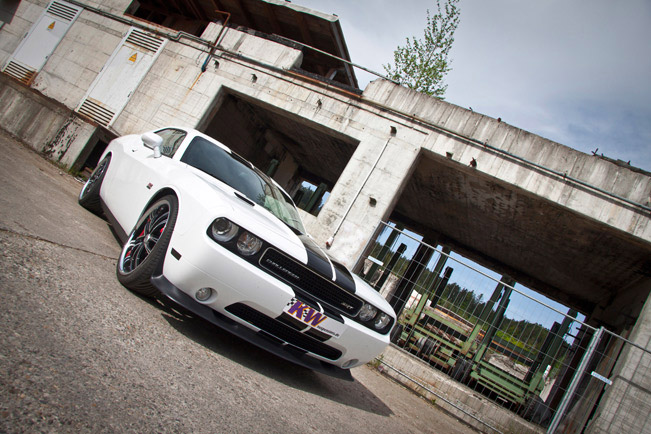 It's common knowledge that muscle cars excel in power and grunt where they lack in suspension and control. And that, can ruin the whole car for some enthusiasts. Luckily, there these guys known as aftermarket tuners. Some of them are official, like the ones that are behind the SRT8 brand. So take this Dodge Challenger SRT8 for example. It has 431 PS and an adaptive damper system – powerful and sophisticated. But at KW Automotive think they can do better.
So now a set of KW coilover springs works on top of the adaptive suspension. As a result, one can regulate the continuous lowering of the Dodge – 5 – 25 mm at the rear axle and 0 – 25 at the front. Regardless of the mode, Auto or Sport, the steering response will always be crisp and dynamic thanks to the lowered center of gravity.
Even if your Dodge Challenger is from the olden days and does not employ an adaptive damper system, there's a way to enjoy the products of KW. A continuous lowering kit that goes further by 65 mm. It is also rebound adjustable.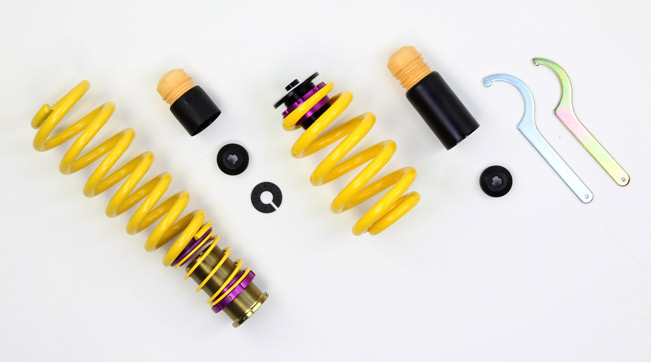 Source: KW Automotive