KW presents the Hydraulic Lift System (HLS) UNIVERSAL
Running gear manufacturer KW not only lowers vehicles. The Hydraulic Lift System UNIVERSAL also pushes lowered cars up to 45 millimetres from the ground. With this system even extremely lowered vehicles can pass underground parking exits, speed bumps and railroad crossings easily.
Until now HLS was designed model-specifically for sports cars only. Now the worldwide successful running gear manufacturer offers the HLS UNIVERSAL independently from the specific model. The new system celebrates its world premiere at Tuning World Bodensee (Lake Constance) in Friedrichshafen, Southern Germany, excibition hall B2, stand 400 from April 30th to May 3rd.
HLS UNIVERSAL is installed with a coilover suspension. It's available in two variations: HLS 2 UNIVERSAL is mounted at the front axle and HLS 4 UNIVERSAL is installed at the front and the rear axle, which enables it to lift the whole vehicle.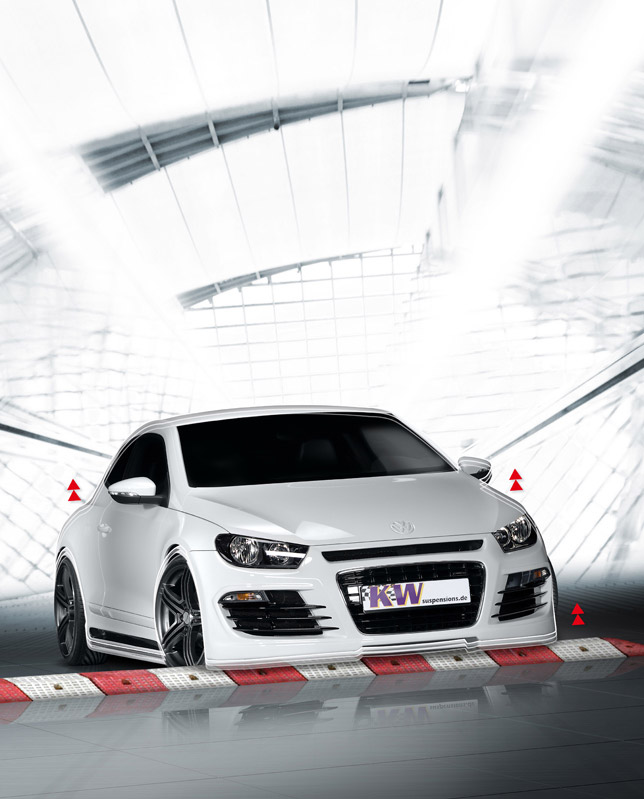 Longevity is ensured by a rubber bellow, that guards the hydraulic cylinder unit from stone impact and dirt. The ring cylinder unit is mounted between spring cap and spring.
With the push of a button the driver can lift his vehicle while driving and prevent the front spoiler and the underbody from damage. A remote control is optionally available.
The scope of delivery contains all necessary parts including mounting equipment, fitting accessories, and detailed installation instructions. Also an inspection report by the German Technical Control Board (TÜV) is attached for an inscription according to German § 21 (StVZO).