KW Variant 3 for Porsche Cayenne II
KW has developed a new coilover suspension – Variant 3, which will improve both comfort and handling for Porsche Cayenne II. The KW coilover suspension is factory-delivered with Cayenne II tuned damper characteristics.
Variant 3 have all settings that you need to adjust the stiffness and ride height. The lowering ranges from 35 to 70mm according to your taste.
Thanks to the production in stainless steel technology "inox-line", the individual components of the KW coilover remain permanently flexible, even at a very sporty driving style or in winter conditions.
KW coilover suspension Version 3 is priced at 2699 Euro including VAT for all Porsche Cayenne Turbo II models except for the Turbo models. A complete pre-assembled chassis with pre-mounted struts, adjustable spring seats, mechanical stop, and dust protection system are part of the delivery program.
So, if you have Cayenne II and you are not pleased with your suspension, KW offers the perfect solution. It improves handling and comfort on both high and low speeds. The SUV starts to act like a proper sports car, instead of a big heavy truck.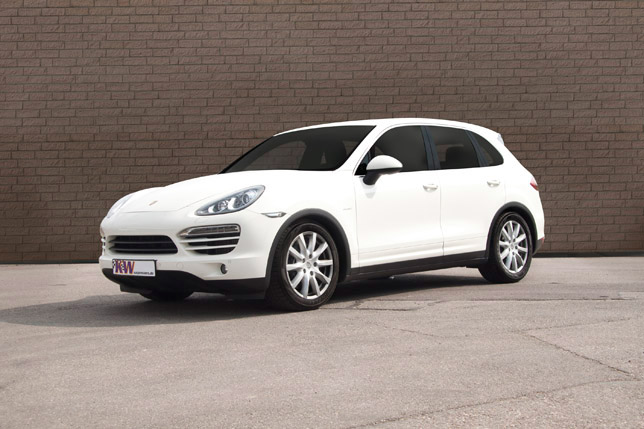 Source: KW