Lamborghini Aventador Is The Black Bull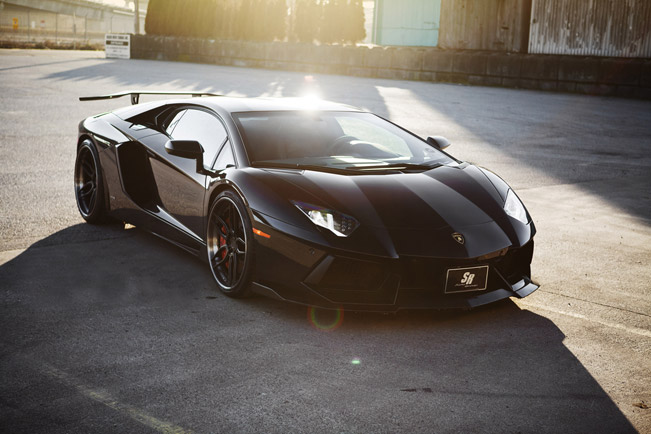 Lamborghini Aventador is one of the most prominent supercars nowadays and in addition is SR Auto Group's favorite model to work with. The reason for this is that it looks phenomenal no matter what the upgrades are.
This particular project is called the Black Bull. The designers have selected only the best quality products to enhance the overall persona of the raging Aventador. They have started with the wheels and have given it ADV1s.
Precisely, the wheels used for this project are ADV005 Trackspec SL in the size of 21×9 and 22×12 for the front and the rear respectively, finished in Matte Black Face with Gloss Tint Lip. Then, SR Auto Group installed a PUR Aero carbon fiber front lip and rear wing to give this Lamborghini even more aggressive appearance.
At last, a customized IPE Exhaust System was added. The result is unbelievably stunning looking Aventador ready to hit the streets.
Source: SR Auto Group