SR Auto and DXSC Release Exclusive Aventador "Guardian of the Galaxy"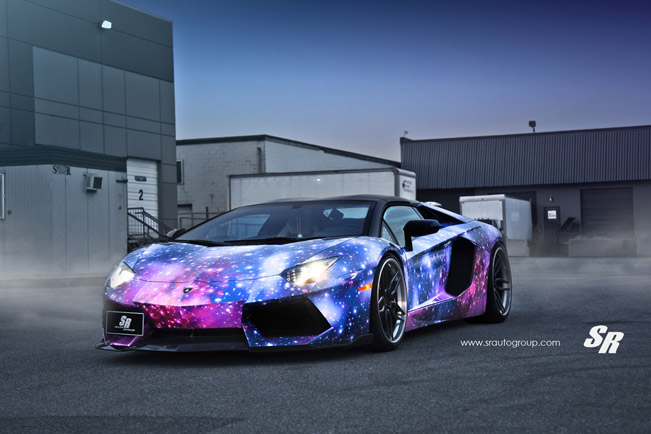 I've never seen more beautiful Aventador Roadster in my life! Honestly! And although I personally prefer a more minimalistic design, this "Guardians Of The Galaxy" inspired Lambo just took my mind. The tuners behind this project are two talented companies: the Vancouver super car club DXSC and SR Auto Group. They have given an allover galaxy wrap job to the car, making it wilder and more exceptionally attractive than ever. This tuning literally goes above and beyond Earth's atmosphere!
This Aventador not only wears one of the most unique wraps I have ever seen up to date, but it also runs on a set of wheels that balance out the whole theme of the car. Landing on the galaxy was a set of ADV005 TS SL in a staggered fitment of 21×9 and 22×12 inches. They are in matte black color and feature gloss tint lip.
In fact, the wrapping technique didn't really take much of my attention so far. But this galactic Lamborghini shows how a single foil and a set of wheels can be really worth of making it through to the news all over the world.
Unfortunately, except for the pictures and the presented data, there are no words whether the supersports car is further modified or not. And if this Lambo stays with the stock figures, this means that it will be capable of producing 700 horsepower (522 kW) and 690 Nm (511 lb-ft) of torque from its 6.5 liter naturally aspirated V12 engine.
The unit is coupled with a seven-speed ISR transmission sending the power to an AWD system. The 0-100 km/h acceleration sprint is covered in 3.0 seconds, while the 0-200 km/h - in 8.6 seconds. The top speed is positioned at 350 km/h (218 mph).
Source: SR Auto Group