Lamborghini Aventador LP700-4
Finally, Lamborghini has released official pictures and data for the whole new Aventador LP700-4. The vehicle will make its official debut at the Geneva Motor Show.
LP700-4 is powered by 6.5 liter V12 with 700PS (515 kW) and 690Nm (509 lb-ft). The engine is mated to a 7-speed ISR gearbox, which is specially supplied by Graziano Trasmissioni Group. The shift time is just 50 millisecond. The power is put on the road through a Haldex all-wheel drive system.
The curb weight is 1575 kg (3 472 lbs), which is perfect for super sports car. It features carbon fiber-reinforced polymer (CFRP) monocoque structure with total weight of only 147.5 kg.
So the acceleration is 2.9 seconds to 100 km/h and a top speed of 350 km/h (217 mph) is more like to a hyper car, not a sports one.
Outside, Aventador LP700-4 features the Arancio Argos orange paint in a pearl effect and the interior boasts bi-color elements and a lot of Alcantara.
2011 Lamborghini Aventador LP700-4 is priced at:
UK: £ 201 900 Europe: € 255 000 USA: $ 379 700 USD China: RMB 6 270 000 Japan: YEN 39 690 000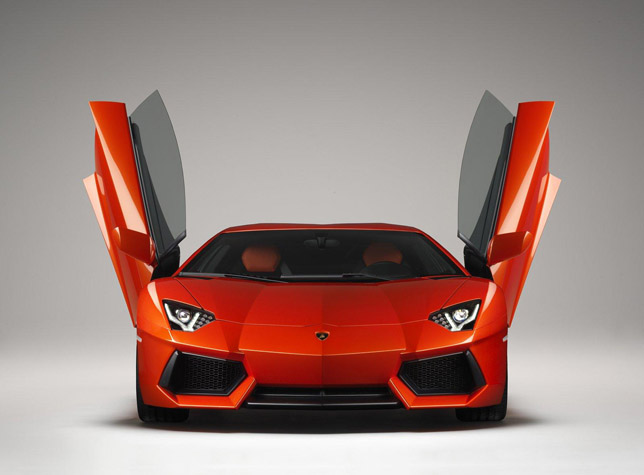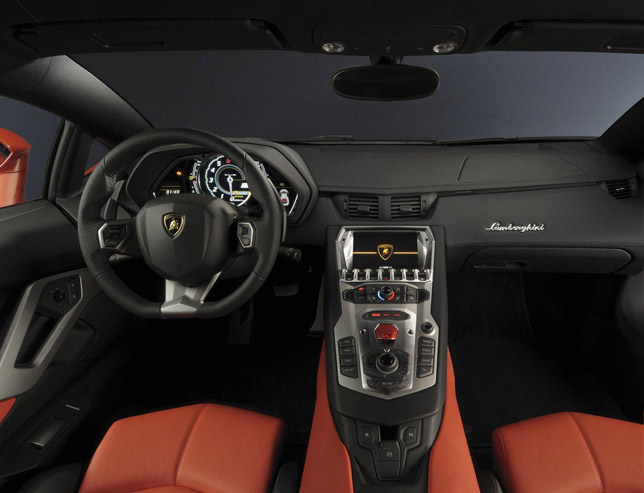 Source: Lamborghini