The Lamborghini Huracan LP 610-4 Is Out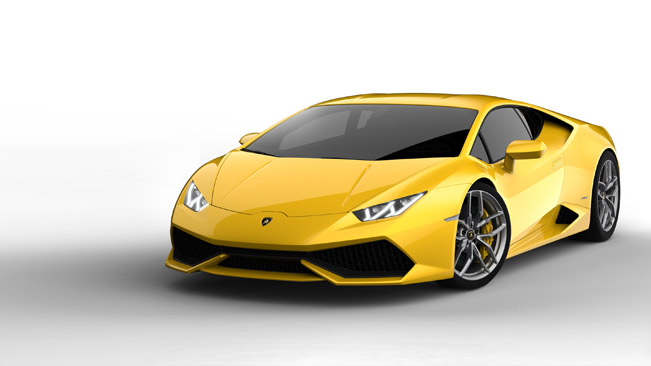 This is big news! The Gallardo successor is officially out (sort of) and its called the Lamborghini Huracan – pronounced without the 'h'. It is – of course – a name deriving from a fighting bull of the Spanish Conte de la Patilla breed. It was known for its audacious spirit and "strong sense of attack".
The Huracan also has "LP 610-4" in its name, which, as you might have guessed, means 610 hp going to all fours. The engine is still true to the Lambo tradition of natural aspiration and countless cylinders. Well...10 cylinders anyway – 5.2-liters of them. The power peaks at 8,250 rpm while the maxium 560 Nm of torque is available at 6500 rpm.
A 7-speed dual clutch LDF transmission and a fully electronically controlled four-wheel drive system are responsible for the conversion of that power into mesmerising performance. Three modes of operation (STRADA, SPORT and CORSA) will decide the throttle and gearbox response, the sound quality, and the stability control and the AWD system behavior. Optionally, if you go plan on being really hardcore about it, you can get the "Lamborghini Dynamic Steering" variable steering ration system and magneto-rheologic (no idea) suspension damper control.
Because the whole car weighs no more than 1,422 kg (the chassis is a blend of aluminum and carbon fiber), the power-to-weight ratio is just 2.33 kilograms per horsepower. Ergo, the blistering acceleration of 3.2 seconds from 0 to 60 (0 to 120 takes 9.9 seconds). The lightweight structure also means less fuel. That, and some clever use of both direct and indirect injection and the presence of a Start & Stop module, all contribute to the Huracan's Euro 6 grade. That's 290 g/km of CO2 emissions and a fuel economy of around 12.5 liters per 100 km.
Inside, you get a 12.3 inch TFT instrument panel that has loads of information in store for you, but you won't really have time for all of that, unless you want to end up in a hedge. On the outside, well... just look at it. It's fresh and daring, and unique, yet still somehow Lamborghini. And last time we checked, "Lamborghini" is a dirty, dirty word.
More disclosure will be available on the 24th of December. Public première is expected to happen in March 2014, on the Geneva Motor Show.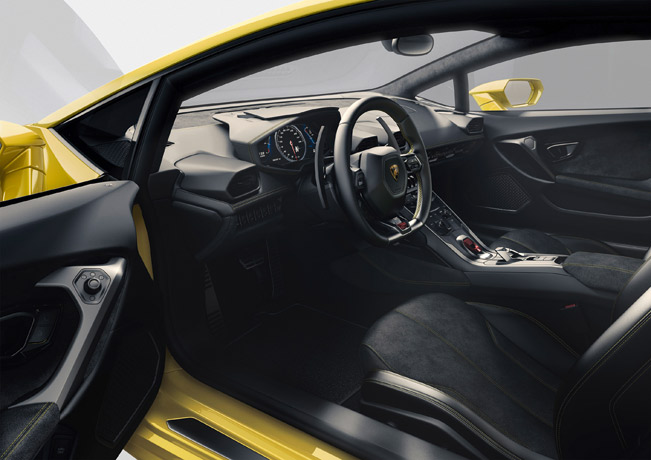 Source: Lamborghini