Lexus LC Coupe has earned special recognition by prestigious jury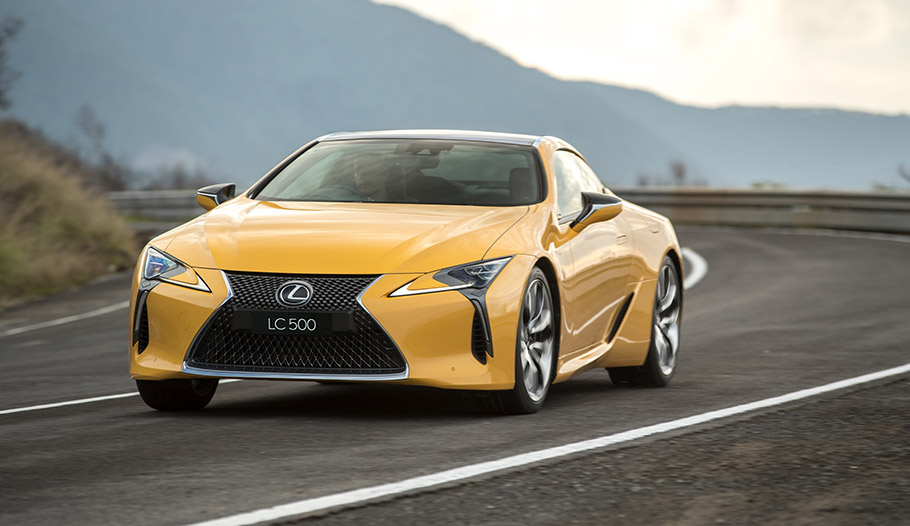 Lexus' flagship model, the LC luxurious coupe has proven itself worthy and it is named as one of the top three performance vehicles in Australia. A prestigious jury at "Australia's Best Driver's Car" award have claimed that this particular model features stand-out drivetrain system and incredible advanced gadgets.
What has done a special impact on judges' choice was the exquisite metal form of the Yamaha-tuned 5.0-liter V8 power unit that is paired to an exclusive 10-speed automatic gearbox and produces the massive 470hp (351kW) and 540Nm of total power output.
Also, there was one more thing that has helped the LX to achieve such recognition – it is fine-tuned and especially geared with numerous engineering technologies that altogether aid both the vehicle and driver to deal easily with technically challenging racetracks and quick quarter-mile drags. Sweet, isn't it?
Some of these engineering improvements include on-track performance test that showcased incredible stability and has highlighted the credentials of the rear-drive chassis and vehicle's optimal weight distribution. LC also impressed both jury and enthusiasts with crisp steering with neat feedback and satisfactory overall feeling of control.
SEE ALSO: Lexus reveals trim levels and details for 450lH seven-seater
And as you might have noted, drivetrain and exterior looks are not finished without fine-crafted cabin and well-done interior atmosphere. It features a so-called "tacticle feast" finish with precision-perfect levels of detail, Mark Levinson 13-speaker surround audio system, along with a noise-cancelling audio system for enhanced driving experience.
Source: Lexus