Lexus LF-LC Sports Coupe Concept New Pictures
We have had one or two teasers about the Lexus LF-LC but now, a week before its debut, two new official, real-life pictures are on the loose. We still cannot report on any technical data except that it will bring "driving performance and fuel efficiency" to the world because we are talking about a hybrid. Even the branding on the sides suggests so.
Other than that, it just looks amazing, and slippery, and sleek. The front grille is big enough to pass as an industrial fishing net while various air inlets (for cooling the brakes presumably) shyly peak out from the curves of the body. Inside the squiggly lines of the interior are overwhelming and so are the seats which look like leather coated battle droids borrowed from the set of Star Wars.
It's nice to see Lexus trying to break away from their well established image of boring-luxury-Toyota-producers. With that futuristic piece of art they are sure to freshen up next week's NAIAS in Detroit.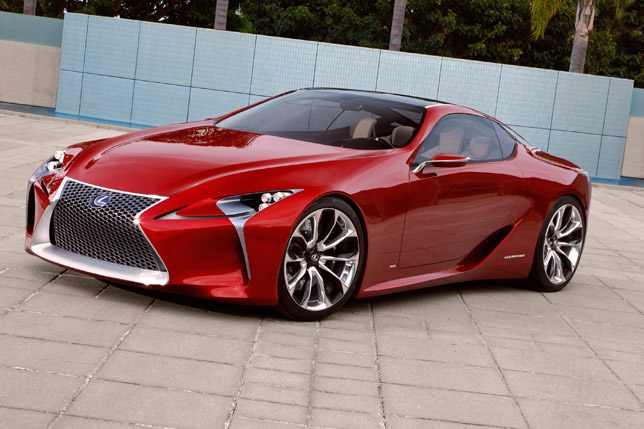 Source: Lexus