LF-LC Sport Coupe Concept Big Hit in Detroit
Some news from the NAIAS – Designers at the Lexus studio in Calty, California can take a much deserved vacation now as the much anticipated Lexus LF-LC Hybrid Sport Coupe Concept is proving itself a big success with an 'EyesOn Design Award' for a best concept. Innovative approach has been kept in mind when designing the 2+2 Hybrid which incorporates a certain emotive charge combined with cold blooded technology.
Elements of the new Lexus way, seen in the new GS 450h, can be encountered in the concept, particularly the "spindle"-like grille form and the rear architecture.
Kevin Hunter, Calty President, said: "The LF-LC was a dream car to design and a true collaborative effort at Calty. It is an honour to have that work recognised by our peers and to receive the award."
In the mean time, Mark Templin, Lexus US Group Vice President and General Manager, commented: "The LF-LC is a striking design and breathtaking in its beauty. The team at Lexus quickly fell in love with this concept vehicle and it's rewarding to see that the industry agreed. Receiving the EyesOn Design Award is a great start to what promises to be a fantastic year for Lexus."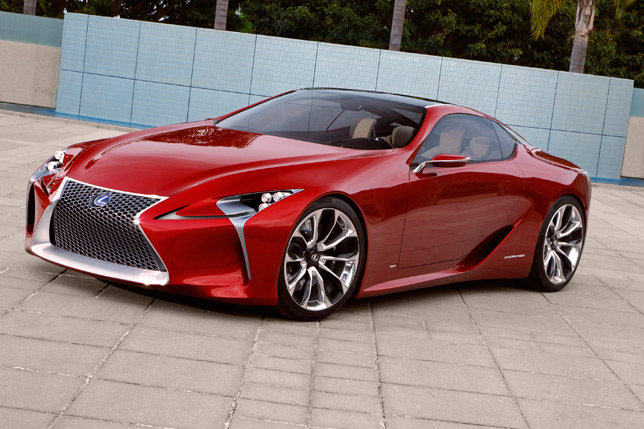 Both concept and production vehicles can be honored with the 'EyesOn Design Award' which is given after a group of world leading automotive designers and design academics approve the product. Creativity in different areas of design is appreciated which includes aesthetics and innovation, concept implementation, functionality and the spirit of industrial design.
Source: Lexus