Lincoln Receives Premium Sound from Revel Audio Systems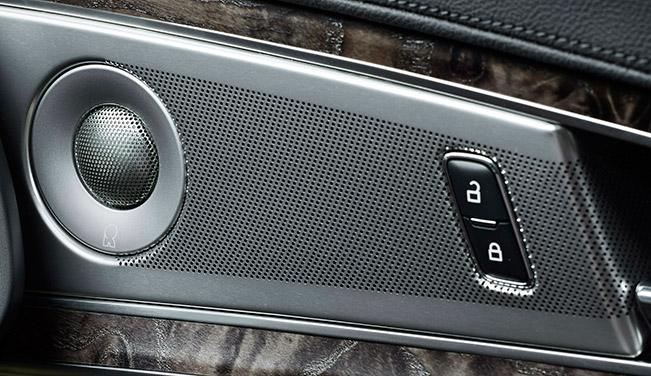 The Lincoln Motor Company and Revel, HARMAN International's most premium loudspeaker brand, are combining their strengths in an exclusive 10-year pairing. Revel will add the premium loudspeaker brand to Lincoln vehicles which, consequently, will make Lincoln the only automobile brand which offers Revel audio systems.
In the core of the loudspeaker brand are the science-based speaker architectures and acoustic precision. They define all of the products since 1996. Revel systems are designed to recreate a musical performance which will have absolutely pure and accurate sound as it was recorded.
Audiophiles will be enabled to enjoy a premium Revel audio system and a Revel Ultima™ system for Lincoln which will be introduced for the first time in the next-generation Lincoln MKX midsize vehicle. Thanks to the uncompromising and high-quality acoustics, intuitive technologies and the overall exceptionally good audio experience, Lincoln will be able to exceed all luxury expectations in the market.
The team work between the professionals from Lincoln and the experts from Ravel succeeds in creating a unique interior environment. Tweeters are positioned within custom Revel Waveguides to optimize high-frequency dispersion which allows a smooth merging between the tweeters and midrange speakers. The implemented design method makes sure that even the tiniest tune and detail of a song is purely distributed to a Lincoln passenger's ears at the exact same time and magnitude, for the most genuine listening experience.
Furthermore, Revel audio systems for Lincoln come with QuantumLogic Surround® as well as Clari-Fi™, a patented HARMAN technology that functions in real-time in order to "reborn" audio details lost in digitally compressed music.
Finally, Lincoln drivers can use the MyLincoln Touch™ screen to choose from three distinct listening modes – Traditional Stereo; Audience, and On Stage.
Source: Lincoln