Lorinser releases power-upgrade for Mercedes-AMG GT and GT S

Mercedes-AMG GT and GT S, oh, who doesn't love these? Especially when it comes to high-speed and style the models are among the most preferred, not only for a stock purchase but also by tuning companies, which love to play with these little masters. One of those customization specialists are those at Sportservice Lorinser, who know what they are doing when it comes to refining Mercedes-Benz models. With their newly produced components for the AMG GT and GT S, these guys are "killing it"!
They have done here a power performance increase and added some in-house made sports accessories. Nothing much you might say, but the result after all is the most important part of a job that is very well done. Here are the details you need to know!
SEE ALSO: This is how the Mercedes-AMG GT S could look, if … 
The stock engine of the AMG GT and GT S is the 4-litre V8 unit, making it possible for the GT series to unleash 456 hp (340 kW) at 6,000 rpm and 600 Nm (441 lb-ft); and for the GT S series: 503 hp (375 kW) at 6,250 rpm and 650 Nm (480 lb-ft).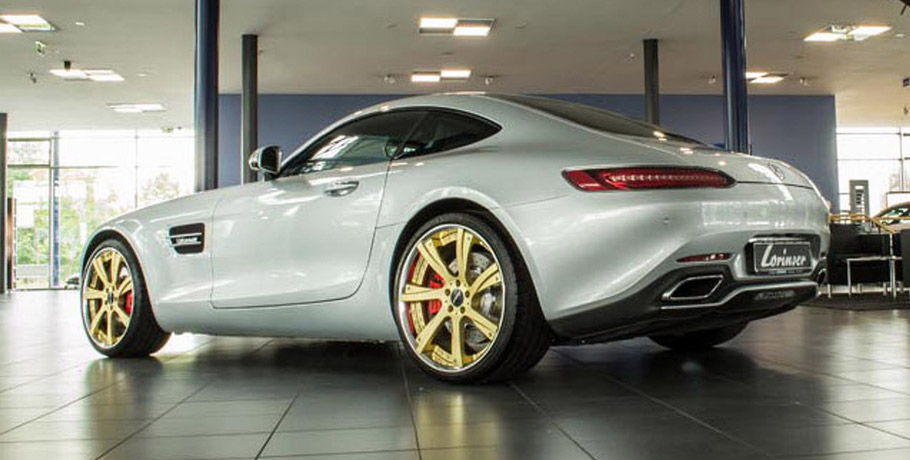 These numbers serve well to make a comparison to the result after the tuning, which is clocking 595 hp (443 kW) at 6,100 rpm and an impressive 750 Nm (554 lb-ft) of maximum torque, available at 4,900 rpm. When it comes to acceleration time, both model versions cut the time to sprint from 0 to 100 km/h to 3.6 seconds. In addition, the Lorinser-powered coupes reache 200 km/h in 10.1 seconds, driving on their way to the 300 km/h top speed.
The powerful uprating is complemented by RSK 8 light-alloy wheels, sized 20- and 21- inches at the front and rear, respectively. They were then fitted with 265/30 R20 at the front and 305/25 R21 at the rear. And this is all. It is not much, but still enough to enjoy a quality ride. And very fast one, too.
Source: Lorinser