Mansory Mercedes-Benz SLR Renovatio - Price €219,000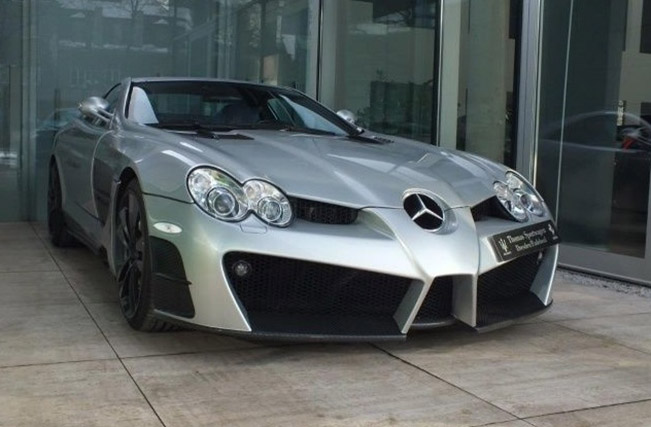 Here is a very interesting offer for tuned Mercedes-Benz SLR. The Mansory SLR Renovatio is now available to buy for no less than €219,000. The car has only 25,000 on the clock and is in mint condition.
The exterior is finished in nice silver paint and features a lot of carbon fiber elements like new front spoiler add-ons, carbon fiber inserts on the front hood, and grills on the front fenders. There is also a new carbon fiber diffuser and a lip spoiler made from the same material. The interior also comes with a number of carbon fiber elements including gear lever, steering wheel and center console moldings.
The engine is not tuned – a 5.4 liter supercharged V8 with 626HP (460 kW) at 6,500RPM and 780Nm (580 lb-ft) of torque at just 3,250RPM. 0-100 km/h in 3.4 seconds and a top speed of over 322 km/h (200 mph).  The engine is connected to an AMG Speedshift R 5-speed automatic transmission with three manual modes.
SLR stands for "Sport Leicht Rennsport" (Sport Light Racing). The manufacturer built only 3,500 units with annual production of just 500 car. So, if you like the legendary SLR and particularly its tuned version by Mansory, the price for this unit is very reasonable.
Source: Mobile.de