MANSORY Unveiled the One and Only Carbon Beast

After the success of the MANSORY Carbonado a radical, the latest interpretation of the Lamborghini Huracan continues the unusual affair. Now, MANSORY team decided to name their latest project TOROFEO. Why? Because of the Spanish word "Toro" which means bull and the Super Trofeo Motorsport range. So, along with the name, there is a lot more to be reviewed. So, what are we waiting for?
As you would expect from MANSORY, the team couldn't help itself with the use of carbon-fiber elements. Not just that, but the designers took the carbon usage to completely new level. In fact, no other company has used as much carbon components as MANSORY. So, we surely talk about ultra-light, extremely flexible vehicle.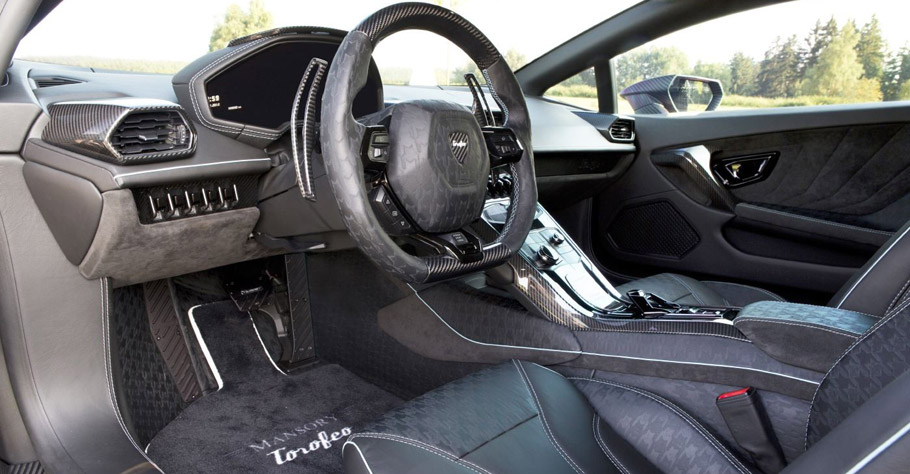 The completely reshaped body now comes with striking air intakers and new front apron which further optimize the flow of air to the cooler. And along with the restyled front lip, the carbon beast proudly offers and incredibly well enhanced downforce and better behavior on the road.
In terms of performance it is clear that the vehicle only benefits from the MANSORY upgrades. Now the tuning brand has recreated the 5.2-liter V10 engine, the exhaust system and other parts of the whole drivetrain system. This all results on delivering a total of 1,250 hp (919 kW) at 8,250 rpm. The maximum torque is electronically measured at 1,000 Nm. This all takes the car from 0 to 100 km/h (62 mph) in only 2,7 seconds and has a top speed of 340 km/h.
It is needless to say that MANSORY also reshaped the interior. Now the vehicle comes in leather Alcantara components, numerous gadgets and of course, with style and passion for the details.

Source: MANSORY