Maserati at Geneva Show: What Did the Team Offer to the Audience?

Maserati chose the Geneva Show scene to unveil its first ever SUV to the world: the Levante. With a name, inspired by the wind, the fresh vehicle joins the club of luxury SUVs along with Quattroporte, Ghibli, GranTurismo and GranCabrio.
So, what makes this vehicle special? We should mention design characteristics, exclusivity and definitely the refined performance. Also, the team has paid special attention to the interior, that has been crafted with finest materials: the cabin is spacious and offers cozy and pleasurable ride with the panoramic electric sunroof, along with coupe-sleek external lines.
Levante SUV shares the same architecture as Quattroporte and Ghibli, but also offers some new features as fine-tuned suspension, capable of going on- and off-road and electronically controlled damping with four corner air-springs that provide five dynamic ride levels.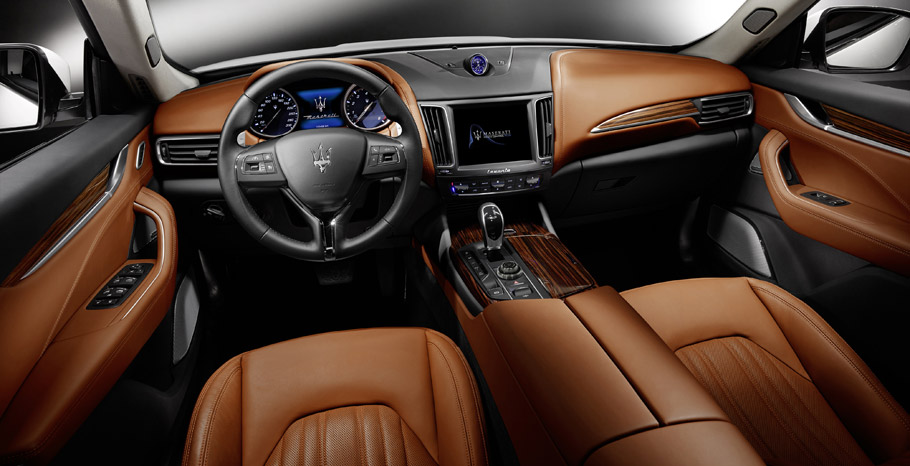 In terms of performance, the SUV is geared with a 3.0-liter V6 Twin-Turbo petrol unit, capable of producing 350hp or 450hp (depending on the model) and a 275hp 3.0-liter V6 Turbo Diesel engine. All of the power units are paired to a Q4 intelligent all-wheel drive system.
All this means that Levante S (430hp) finishes the 0-100km/h (62mph) in 5.2 seconds and has a top speed of 264km/h (194mph). This model provides combined NEDC-cycle consumption of 10.9l/100km. On the other hand, the 350hp version needs 6 seconds to complete the 0-100km/h sprint and offers a top speed of 251km/hwith combined cycle consumption of 10.7l/km. The diesel unit covers 0-100 in 6.9 seconds and has a top speed of 230km/h with consumption, measured at 7.2l/100km.
 SEE ALSO: Maserati GranTurismo MC GT4 to Compete in 2016 GT4 Championships
In terms of additional technical equipment, the vehicle offers Maserati Touch Control system with a 8.4-inch high-resolution screen, wide range of advanced drive-assistance systems that include adaptive cruise control, automatic Start&Stop function, forward collision warning, automatic brake assist and lane departure warning.
Also, there are two optional upgrade packs: Luxury-Package and Sprot-Pack. Both offer additional visual and technical goodies and additional personalization options.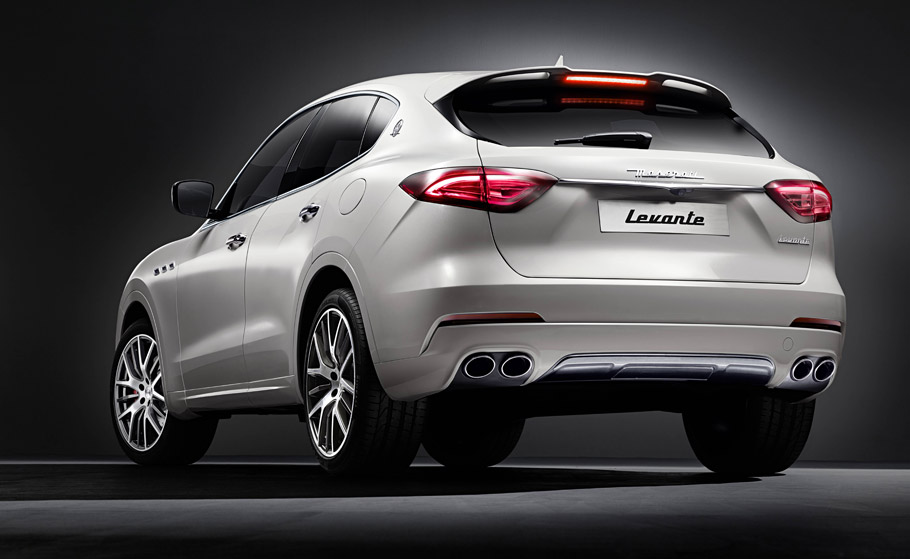 Along with Vevante SUV, Maserati will be displaying Ghibli and Quattroporte saloons, along with GranTurismo coupe.
In fact, there are two Ghibli models: the AWD SQ4 with 410hp via 3.0-liter V6 Twin-Turbo power unit and the diesel-version with 275hp 3.0-liter V6 Turbo unit that also features Zegna Edition interior.
The Quattroporte on display is indeed the GTS version with 530hp 3.8-liter Ferrari-produced V8 Twin-Turbo unit with peak torque of 710Nm that allows the vehicle to go from 0 to 100km/h in just 4.7 seconds, also offered with Zegna Edition interior.
And the flagship mode, the GranTurismo MC Starale is also on display. Geared with naturally-aspired 4.7-liter 460hp V8 unit, this sweetie goes from 0 to 100km/h in 4.5seconds and has a top speed of 303km/h.
Source: Maserati