Maserati Ghibli To Debut In Shanghai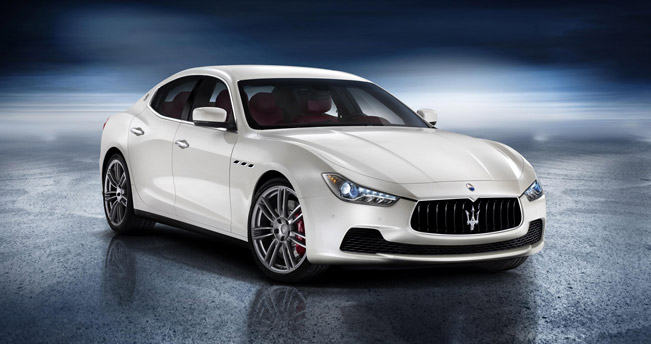 Maserati Ghibli has just been unveiled before its official world preview at Shanghai Motor Show later this month. The upcoming four-door sports executive saloon will break new ground for Maserati brand with its sportier character and aesthetic attributes.
The model has more aggressive presence when compared to the larger Quattroporte. The latter was introduced to the general public in the beginning of this year. In addition, it was also disclosed that the Ghibli will be offered with a choice of two turbocharged 3.0-litre V6 engines.
The units will be mated to an eight-speed automatic transmission and both rear-wheel drive and the new "Q4" all-wheel drive system. What is more, the new model will be the first production Maserati production to be powered by diesel engine – namely the 3.0-litre V6 turbo-diesel.
Maserati Ghibli is the first saloon in this segment and comes to satisfy those executive car buyers who are in search for individuality, sportiness, elegance and luxury. With the help of this car, Maserati aims to realize its growth plan to sell 50,000 cars per year.
Source: Maserati