Maserati Ghibli EVO by G&S Exclusive is Way Sportier than You Imagine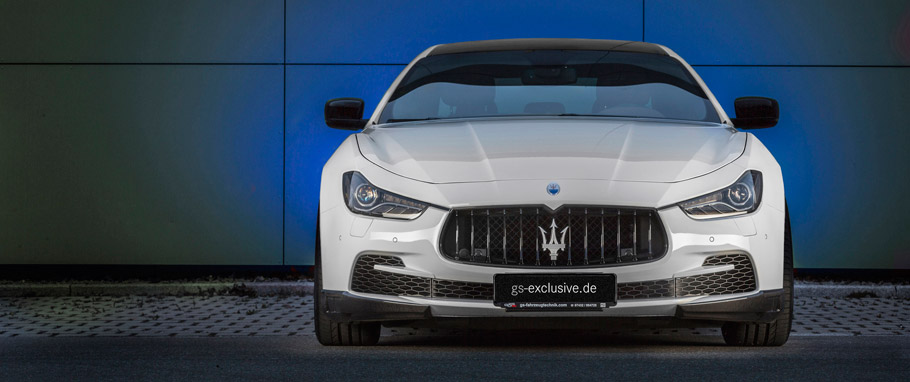 G&S Exclusive Maserati Ghibli EVO is a very interesting vehicle, based on the newest centenary model, the Ghibli. The unique Ghibli model is characterized by muscular forms and very well-defined contours. Its sophisticated curves speak loudly for its innate power capabilities.
Over these qualities step the experts at G&S Exclusive. They offer wide range of accessories for this particular model. As a matter of fact, the German based company have the expertise on doing modifications for the Maserati 4200 EVO, based on the 4200 Cambiocorsa.
Tuning the Maserati Ghibli

Did you know that Maserati Ghibli offers various possibilities for individual tuning? May be you did, but here is what you can do with it. To highlight the characteristic front of the vehicle, the front grill can for instance be built out of carbon fiber.
The same lightweight material can be also used for the roof and other parts of the car like the side mirrors, door handles, window weather strips and fender strips. G&S also offers in-house made front spoiler lip, front inserts or side sills, further emphasizing the streamlined silhouette of the Ghibli.

Three-piece OZ metal 21-inch wheels can be painted in any color. They go along with 30 mm aluminum spacer disks to further strengthen the impression that your Ghibli is making. Things can become even sportier with lowering springs or axel threads, while the rear wings and diffusor intensify the characteristic sporty look of the car.
Of course, it is literally impossible to do this in home, if you are not an expert in cars. This is why G&S specialists will always come in assistance with their professional knowledge.
Source: G&S Exclusive