Maserati Ghilbi Ermenegildo Zegna Edition Concept with Parisian Premiere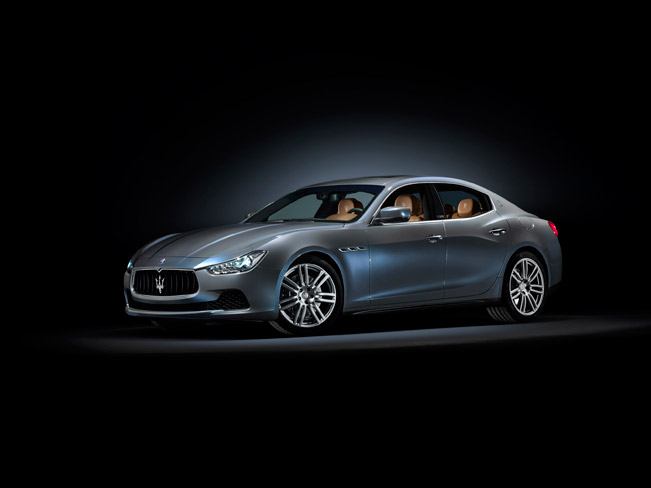 Maserati Ghilbi Ermenegildo Zegna Edition Concept comes to celebrate the 100th anniversary of the company just like its sibling, the Quattroporte Zegna Limited Edition. The Ghibli S Q4 was designed in collaboration with Ermenegildo Zegna; it has dynamic and contemporary look, tri-coated paint finish in a new colour shade and runs on 20 inch wheels in specially developed color. In addition, the interior of the model expresses style and exclusivity through a contrasting color scheme created by combining the finest leather and valuable Zegna yarns.
The model shows the future design philosophy of the brand towards new product line-up. In particular, the exterior paint finish is called Azzurro Astro and is made via a production technology based on a triple layer of pigment. The paint is enhanced by changing shades of blue at the brightest points, and toned down to ash grey in the darker areas. The transparent top coat adds depth and a glossy shine.
As mentioned, the vehicle sits on 20" Urano wheels, which also feature specifically created distinctive color, named Liquid Metal. More importantly, the style focus of the work of both companies is mostly on the interior. Just like in the Quattroporte, Ermenegildo Zegna added pure silk fabric, combining an essential and soft feel with an elegantly technical look.
Inside, the dual-color in the passenger compartment is achieved via a natural colour leather of POLTRONA FRAU matched with Ermenegildo Zegna's micro-chevron silk weave. The seats are wrapped in extra fine grain, natural colour leather with contrasting, light grey stitching.
On the door panel, we see a matching salt and pepper silk jersey that is enhanced by alternating rib embroidery. There, the central span is covered with Zegna silk Jersey and embellished by a diagonal roll pattern, with ton-sur-ton ornamental stitching and alternating rib embroideries. The same fabric is utilized to cover the car's roof lining, top pillars and sunshades. These elements carry the "Ermenegildo Zegna Exclusively for Maserati" brand labels on the inside.
In addition, the headrests include an embroidered Trident emblem and contrasting stitching. Decorative inserts in glossy carbon fibre, applied to the massive central tunnel and door panels, add to the exclusive look.
Other exclusive equipment include: black mat covers with leather insert and the embroidered Ghibli name, door sill plates machined from billet aluminium and satin-finished. Ermenegildo Zegna Edition plate is applied to the external central pillar and tunnel between the front seats.
This Maserati Ghilbi is driven by the powerful V6 Twin-Turbo engine, which produces 410 horsepower (301 kW) and 550 Nm (405 lb-ft) of torque. The car features a "Q4" four wheel drive, ensuring 0 to 100 km/h acceleration in just 4.8 seconds. The top speed is of 284 km/h.
Source: Maseratti