Maserati Quattroporte Sport GT S Best Luxury Car Award
The Maserati Quattroporte Sport GT S has been around for quite a while now, and yet it still manages to capture the public's hearts. The latest award to be swept away by the four-door grand tourer comes from the leading Spanish financial magazine "El Economista". The category is "Best Luxury Car".
Within 15 days, more than 60, 000 people saw the Quattroporte as the most suitable contestant. Runner ups included the Porsche Panamera GTS, Rolls-Royce Phantom Series II, Audi S8, Jaguar XJ and BMW Series 6 Gran Coupé.
"The Italian Marque can combine like nobody else the best luxury with the strongest performance. This is the very essence of this Sport GT S version of the Maserati Quattroporte saloon. The result of the vote clearly shows that sportiness and luxury work better when they are combined, that people do not want to choose between one or the other: they want both" said Manolo Domenech, Editor of Ecomotor during the award ceremony which took place on the opening day of the Madrid Motor Show.
Popping up the hood, we have to admit, the Sport GT S is a charmer – a 4.7 V8 powertrain that develops 433 bhp and 490 Nm. Further down the line, an automatic/paddle-shigt transmission sends the power to 20-inch, wider-than-standard wheels. Inside various accents incorporate carbon-fiber and Alcantra.
As a model, the Quattroporte has received over 50 awards during its lifetime – which is sort of not enough considering that Pininfarina were responsible for the design.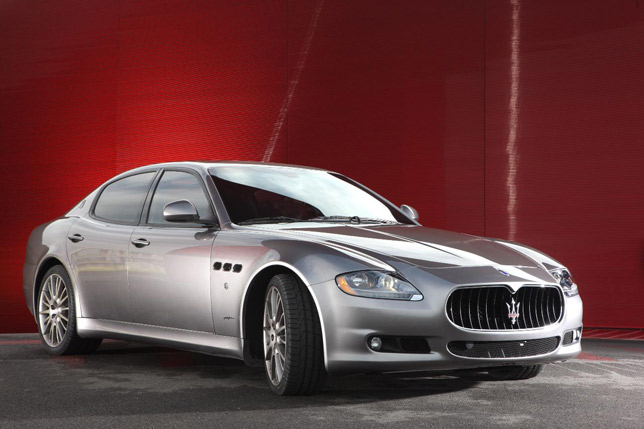 Source: Maserati