Mazda reveals more about the 2016 MX-5 Icon lineup. Check it out!

Mazda MX-5 Icon Special Edition is about to make its global debut at this year's  Goodwood Festival of Speed. Based on the SE-L Nav powertrain system, the new model is expected to show some incredible rates with the fourth-gen SKYACTIV-G engine.
In terms of exterior features, we do know that the MX-5 Icon will be offered in Meteor Grey Mica or  Crystal White Pearlescent paint, enriched standard equipment and slightly changed design, compared to older models.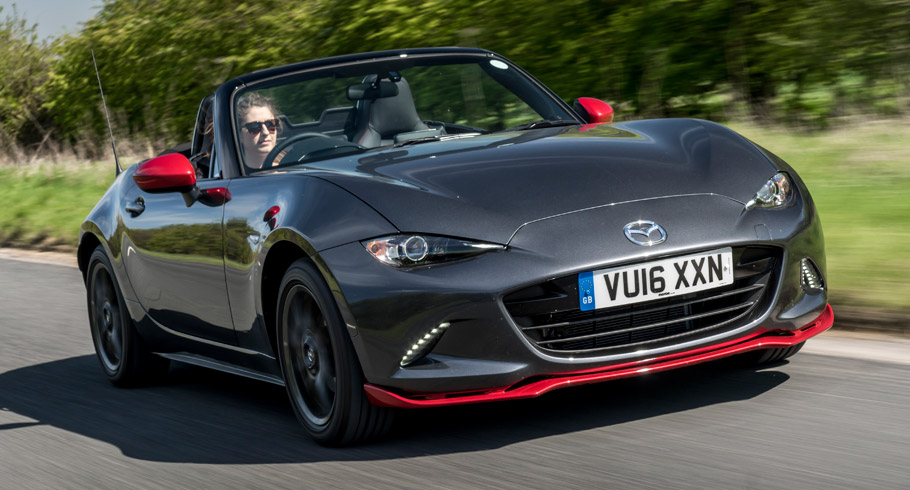 Definitely the bold Soul Red Metallic wing mirrors, the rear spoiler and the side stripe decals caught our eye. The 16-inch Gunmetal wheels and the leather-dominated interior further contribute to the overall sweet appearance.
SEE ALSO: 2017 Mazda CX-3 heads our way! What to expect?
And as it comes to the Goodwood festival, this year's event audience will witness live music area, previous MX-5 models, the new MX-5 RF plus the first appearance of the MX-5 Speedster and Spyder concept vehicles outside America.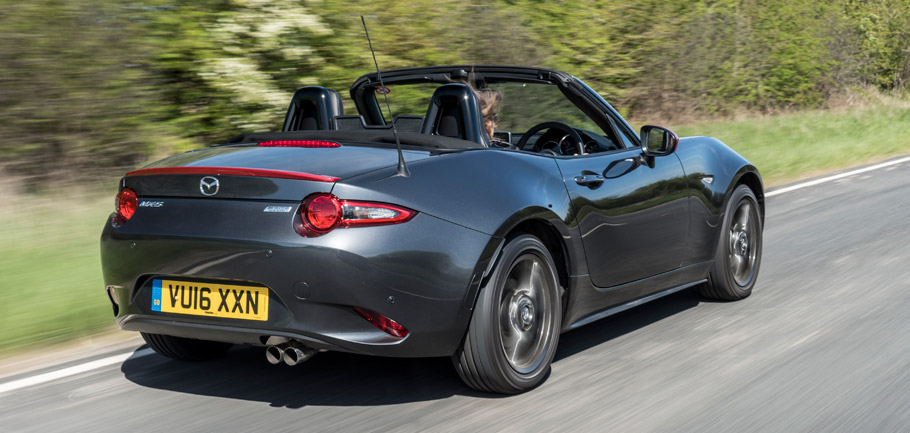 In fact, the Mazda MX-5 RF can already be preordered ahead of its official debut next year. But remember that there are limited supplies at the moments, so if you are into preordering, you'd better do it as quickly as possible.
And one more thing: don't forget to send us selfie with your new Mazda!
Source: Mazda