Mazda Shows the Back of MX-5 Miata Concept Ahead of Chicago Debut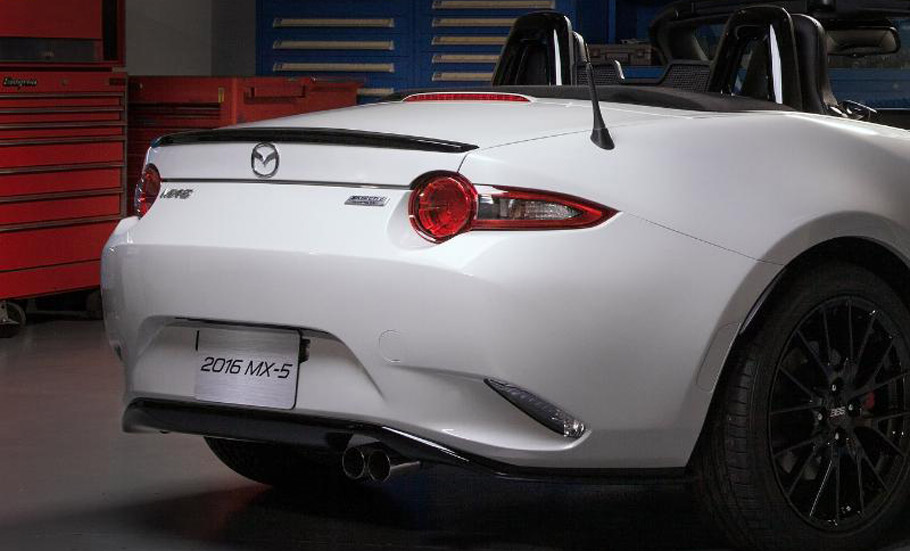 The first-generation MX-5 Miata was introduced in 1989 during the auto saloon in Chicago. Mazda presented there the qualities of the car, which are still incorporated in the current model: it is a fun-to-drive vehicle, which is lightweight, has an open-roof, and it is sports-oriented. Since then more than 949,000 MX-5s were sold and hundreds of awards won.
This year at the same show, Mazda will reveal a 2016 MX-5 accessories design concept. It will give some hints of what the future Miata would look like. In addition, the car will be also equipped with equipment which is intended to appeal to those looking to personalize their vehicle.
For the first time the company will also show three MX-5 merchandise design concepts from Mazda's upcoming Heritage Collection. These are apparel collections inspired by key themes of the past, present and future of the brand.
We will definitely have to wait until Friday for the full reveal of the car. However, we can get some impression from the teaser image that Mazda gas released. The photo displays the back of the 2016 MX-5 Miata which features exclusive accessories.
At the rear we see new lip spoiler and diffuser-style lower valance. We sincerely hope that it is made of carbon fiber! There is also the typical for the vehicle design, so there is nothing surprisingly different about it.
Except for the debuts, Mazda will be also hosting a number of activities throughout the show. For instance, the visitors of the show will be treated to live ESPN Radio broadcasts with "Carmen and Jurko" and "Waddle and Silvy".
There will be also free autograph signings with NHL legend Jeremy Roenick, former Chicago Bulls star Stacey King and former "Rookie of the Year" and All-Star Chicago Cubs pitcher Kerry Wood. For those interested in test drives: the latest Mazda vehicles will be held outside of the convention center ready for a ride.
Source: Mazda