Mazda Unveiled the MX-5 Cup Sports Vehicle

Mazda MX-5 Miata, one of our recent favorite vehicles, happened to be one of the most road-raced production vehicles in the world. And this is hardly doubtful. The sweetie follows one simple rule: maximum performance for affordable price. And the latest Global Mazda MX-5 Cup also will follow that simple, yet highly recommended rule: it will be offered with starting price of $53,000. Customers can already order one, but the delivers are scheduled for the end of 2015.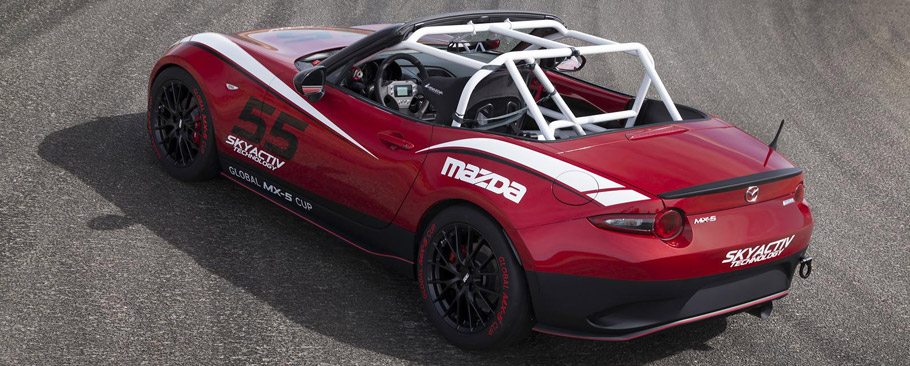 And the production of the MX-5 Cup vehicles starts with a street vehicles that receive motorsport specs and mods for race track. And this restyled machine will instantly become an entry-level professional series and will be part of the Mazda Road to 24, which is a special program that offers racers to achieve higher results on the track and have a chance to rise through the ranks.
SEE ALSO: Mazda Japan Debuts MX-5 RS Roadster
In fact, the MX-5 Cup series championship earns $200,000 scholarship to move to a higher level series. Furthermore, the 2016 Global MX-5 will culminate with a global final event at Mazda Raceway Laguna Seca in Monterey, California with entrants from all around the globe.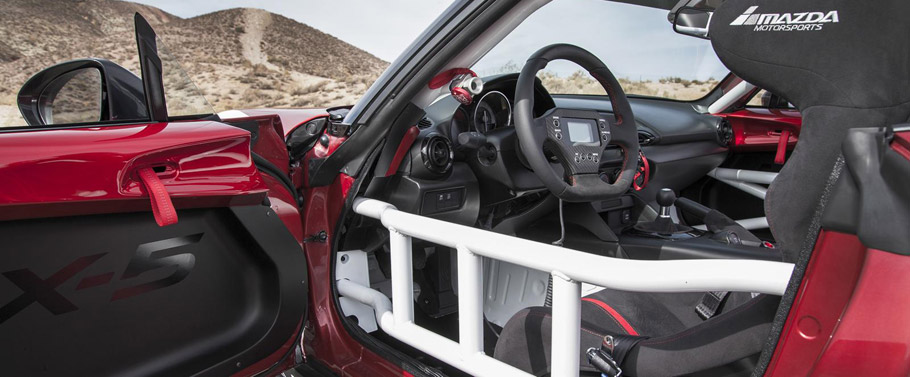 The MX-5 Cup race vehicle has been developed by Mazda Motorsports and Long Road Racing inStatesville. In fact, Long Road Racing will also build a special and exclusive left-hand drive MX-5 Cup vehicle while the Mazda team will announce some of the most important and strategic partners at some later date.
Source: Mazda